(Price Transparency)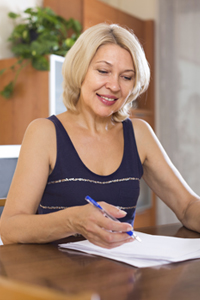 Stony Brook University Hospital strives to ensure that our patients are cared for in every regard. We take great pride in the excellence of the clinical outcomes we deliver; and, we also recognize that the quality of our patient's experience is impacted on many levels including the ease with which you are able to understand and navigate the financial aspects of your care.
To assist our patients in understanding our standard charges, we have provided via our website a listing of the average charges for the most common Inpatient Diagnostic Related Groups, Outpatient procedures, imaging and laboratory tests performed here at Stony Brook.
You can view the list of all standard charges (Charge Master) below which includes a description for all items and services the hospital provides.
The list of standard charges by Diagnostic Related Group (DRG) reflects CMS' reporting of Stony Brook's historic average charges grouped by the Inpatient Medicare Reimbursement Group assigned. Actual charges are based upon an individual's specific needs and may differ significantly from the historic average charges. CMS Assignment to a DRG serves as the basis for calculating the hospital's Medicare payment for an Inpatient stay and is based upon a patient's severity of illness as evidenced by coded diagnoses and procedures.
When reviewing these lists, it is important to keep in mind that they represent the standard charges provided by the hospital and are not reflective of what a patient might actually pay. Many factors affect what a patient actually pays most notably their health insurance benefit plan design. Most health plans, insurers and other third-party payers (like Medicare) pay us based upon specific contracted or regulatory enacted rates. Insured, in-network patients are usually only responsible for co-payments, co-insurance and/or deductibles as determined by their insurer.
The amount charged may only be relevant for patients receiving care at Stony Brook University Hospital who are deemed "out of network" by their insurance plan and/or for those who are uninsured. For these patients, the amount billed may be reflective of the charge amounts listed here; however, the amount a patient pays may be much lower because of our hospital's financial assistance policy. The financial assistance program assists patients with limited income who have difficulty paying for hospital services.
Please note that comparing Stony Brook's charges to those of other hospital's in our area may not provide a valid comparison. As a State institution, Stony Brook University Hospital has unique operating costs related to public safety net programs. The cost of programs which benefit the public good but may not be self-sustaining is a cost of care uniquely borne by Stony Brook and similar public hospitals and may be reflected in our charges. We operate a Level One Trauma Center where the most seriously injured are treated; the county's only Burn Center; the county's only Regional Perinatal Center and other unique and expensive specialty programs. As Suffolk County's only academic medical center, we operate schools that train the next generation of healthcare providers. The cost of these programs must be factored in when considering our charges.
For more detailed information about your hospital charges or for an estmate of the costs related to your upcoming procedure, please contact the Office of Patient Accounts at (631) 444-4151.