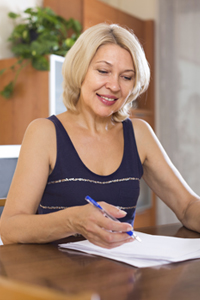 To assist you in understanding our standard hospital charges, we are providing you with the charges for the most common hospital procedures (see below).Included are charges for the ten most frequent Diagnosis Related Groups, or DRGs, for inpatients as well as the most common ambulatory, or outpatient, surgical procedures, imaging and laboratory tests.
When reviewing this list, it is important to keep in mind that these charges are just examples. There are different factors that affect what a patient actually pays. This is because most health plans, insurers and other third-party payers (like Medicare) pay us according to their specific contracts with us. Insured, in-network patients are usually only responsible for copayments, coinsurance and/or deductibles.
If a patient receiving care at Stony Brook University Hospital (SBUH) is "out of network" or uninsured, he or she may be billed according to this list of charges. However, what the patient actually pays may be much lower because of our hospital's financial assistance policy.
It is also important to keep in mind that comparing our charges to those of other hospitals in our area may not be useful or valid. As a state institution, SBUH has unique standby operating costs related to public safety net programs. We operate a Trauma Center where the most seriously injured are treated, the county's only Burn Center; the county's only regional perinatal center, and other specialty programs that are very expensive. And as Suffolk County's only academic medical center, we operate schools that train the next generation of healthcare providers. The cost of these programs must be factored into our charges.
Click here to view charges for the most common hospital procedures.
For more detailed information about your hospital charges, please contact the Office of Patient Accounts at 631-444-4151.