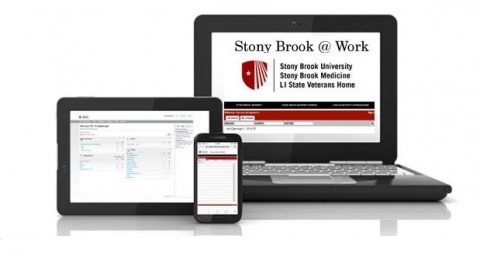 Stony Brook Medicine is home of the best ideas in medicine. And the best ideas in medicine start with the best people.
At Stony Brook Medicine, we are all about ideas. Creating them. Nurturing them. Protecting them. Challenging them. Improving them. Teaching them to others. And most important of all, delivering them to our patients and their families — sooner, smarter and better.
Our highest calling is to put the power of ideas to work in our patients' lives. Ideas drive us. They thrive here, and we are committed to bringing more of them to our patients than anyone else.
We start with the best ideas, then hire the best people to transform those ideas into the best in patient care.
Do you want to make a difference in the lives of our patients? Then you belong here.
Learn more about the extraordinary career opportunities available and start your new career at Stony Brook Medicine.
In accordance with the New York State Department of Health (DOH) regulation that all hospitals and nursing homes "continuously require all personnel to be fully vaccinated against COVID-19," Candidates who are not already partially vaccinated must obtain the first dose of the vaccine within three (3) calendar days of acceptance of conditional job offer and must obtain any subsequent doses in accordance with the vaccine protocol. Candidates who are partially vaccinated, but not yet fully vaccinated, must complete their vaccination series within three (3) calendar days of job offer or in accordance with vaccine manufacture protocol, whichever comes later.
The regulation also includes those who may be affiliated with or interact with employees of a hospital or nursing home. The regulation allows for limited exemptions with reasonable accommodations, consistent with applicable law.
To find out about job Fairs at Stony Brook University Hospital click here: https://www.stonybrookmedicine.edu/jobfair
For Stony Brook employees, view our internal candidates page here.