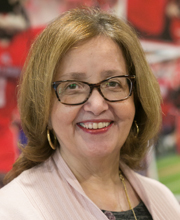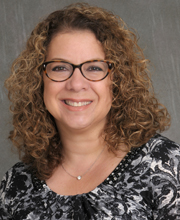 MELISSA SHAMPINE and JAN M. TASSIE
Stony Brook Stitchers exemplify the personal touch we give to our patients and their families.
Melissa Shampine, TH Staff Assistant, Cardiac Services and Jan M. Tassie, Assistant Director, Office of Financial Aid and Scholarship Services, are co-directors of Stony Brook Stitchers. The Stitchers is a volunteer group that sews, knits and crochets items for patients with physical, emotional and spiritual needs.
The Stitchers donate hats, lap blankets, afghans, christening outfits, prayer shawls, memory pouches and baby caps to patients at Stony Brook University Hospital, Stony Brook Cancer Center and the Long Island State Veterans Home.