MyHealtheLife is a patient portal that provides you with secure, online access to your personal health information at Stony Brook Medicine powered by CernerHealth. The portal permits you to review details of your own health records and medical history, as well as exchange health-related messages with your doctor.  For more detailed information on what's included in the portal, click here
You can gain access to MyHealtheLife by requesting an invitation to create a MyHealtheLife patient portal account at your next office visit.  Already have access? Login here.
New – Sign-up for a MyHealtheLife patient portal account using Self-Enrollment!
Self-enrollment allows existing Stony Brook Medicine patients who are age 18 or older to enroll for patient portal access without an email invitation. Simply enter your information and verify your identity to gain access to your portal.  Choose either an email or text verification option. 
Need technical support with MyHealtheLife? Call (877) 621-8014.
---
With MyHealtheLife, you can immediately:

Access Your Health Record
  Allergies
  Procedures
  Lab Results (including STD, HIV, micro, & drug testing)
  Immunizations
Radiology
Pathology
Cancer markers
Newly created clinical documentation
(a/o April 5, 2021) including consult notes, discharge summaries,
history & physical notes, & procedure notes)
Renew Medications
View and Download Visit Summaries
Message Your Doctor
Send

non-urgent

health-related messages to your doctor that are secure and private
Request Appointments
Request a

non-urgent

appointment with your doctor that is best for you
To request an appointment, please log in to your portal account and click on the "Appointments" icon.  To create a portal account, request an invitation at your next office visit.
API Functionality  -  For current portal users, Stony Brook Medicine now offers you a way to safely connect some of the health apps you may use (i.e. fitness trackers, dietary trackers, etc.) to your health record.  This would provide access to certain health data that can help you and your care team.  If you want to connect your health app, please submit a request below.  Once we receive your request, Stony Brook Medicine will work with the vendors to determine if we are able to connect safely.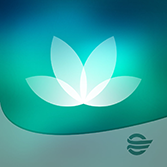 For mobile phone users: You can download the "HealtheLife" app on your mobile device for easy access to your MyHealtheLife portal account! Visit the Apple iTunes store or the Google Play Store and search for "HealtheLife" by Cerner Corporation.
 
*Do not use MyHealtheLife for urgent medical matters. IF YOU ARE EXPERIENCING A HEALTH-RELATED EMERGENCY, CALL 911 IMMEDIATELY. If you need immediate attention from your doctor or clinic, call your doctor's office directly.