Stony Brook's Cardiac Surgery Team Once Again Earns Top Rating for Coronary Artery Bypass Grafting (CABG) Surgery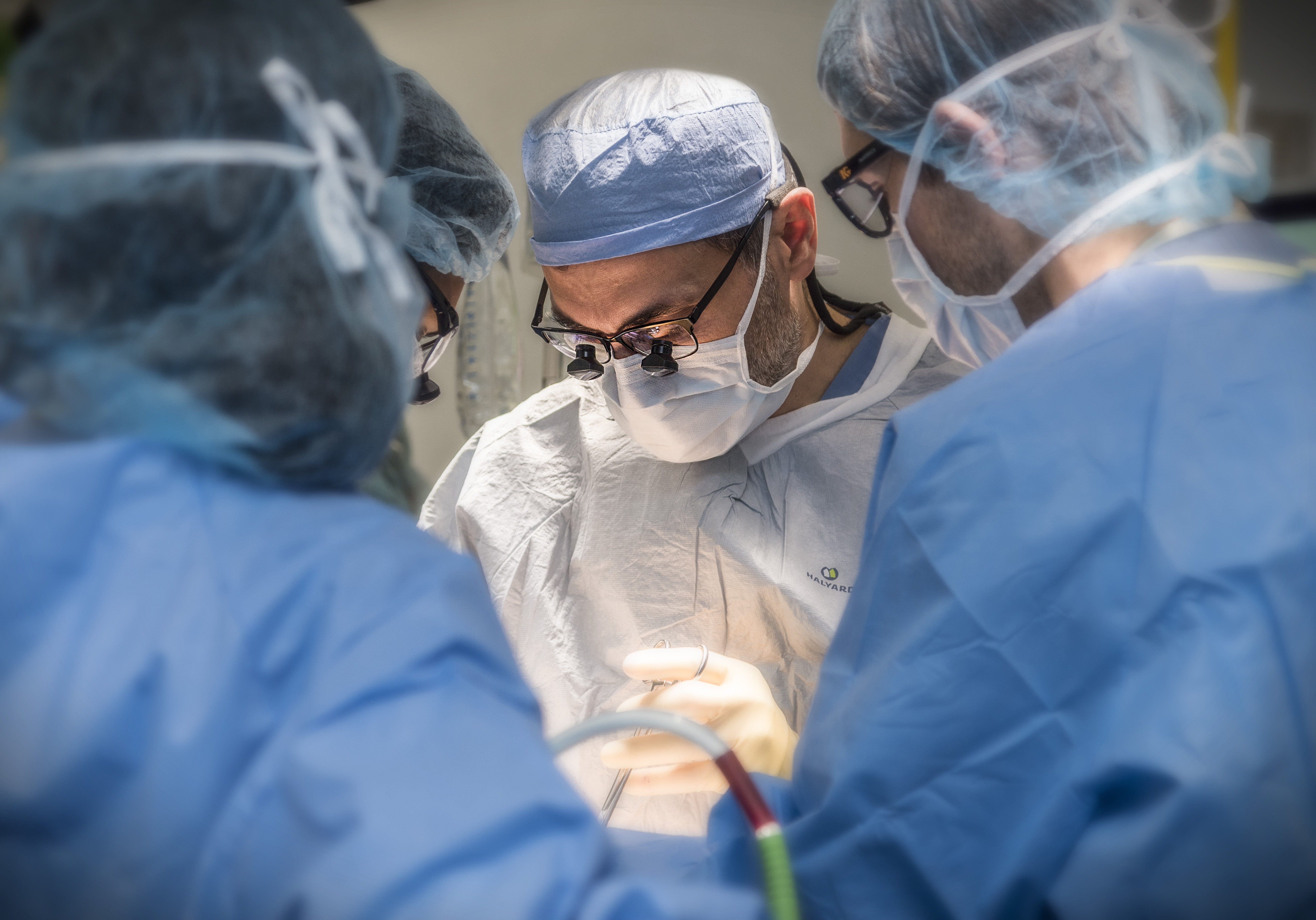 The Cardiothoracic Surgery Division at Stony Brook University Heart Institute has earned a distinguished three-star rating from The Society of Thoracic Surgeons (STS) for overall patient care and outcomes in isolated coronary artery bypass grafting (CABG or heart bypass surgery) procedures in 2020. The three-star rating, which denotes the highest category of quality, places Stony Brook University Hospital among the elite in the U.S. and Canada. Stony Brook Heart Institute received two back-to-back three-star ratings from the STS in 2017 and 2018, and now an overall three-star rating for 2020.
The Heart Institute has consistently received the high-quality rating for heart bypass surgery. For 2020, only 6.1% of hospitals participating in the STS Adult Cardiac Surgery Database received the top STS rating.
Top-Rated Outcomes and Quality of Care
The STS three-star rating — one of the most sophisticated and highly regarded overall measures of quality in healthcare — that Stony Brook achieved is an "Overall Composite Score" for patient outcomes and quality of care for isolated CABG surgery procedures performed in 2020, the latest STS data analysis. It measures a surgical team's performance before, during and after coronary artery bypass grafting surgery.
"This elite rating is reflective of our entire organization's commitment to quality and safety — from preoperative planning to thorough coordination among multidisciplinary team members — for the optimal outcome for the patient receiving cardiac care," says Margaret McGovern, MD, PhD, Dean for Clinical Affairs and Vice President, Health System Clinical Programs.
"At Stony Brook, we take great pride in our comprehensive heart program that has a long legacy of bringing the highest quality standards to benefit our patients and their families," says Carol Gomes, Chief Executive Office, Stony Brook University Hospital. "And we remain laser-focused on serving our community with the most advanced technology, our outstanding cardiovascular staff and the full spectrum of lifesaving cardiac interventions."
"The three-star rating is a testament to our team's deep dedication to bringing the best in cardiac care to our community and beyond," says Henry J. Tannous, MD, Co-Director, Heart Institute, Chief, Cardiothoracic Surgery and General T.F. Cheng Chair, Cardiothoracic Surgery, Renaissance School of Medicine, Stony Brook University. "Patients can have peace of mind knowing they're getting care from one of the top-rated facilities in the nation."