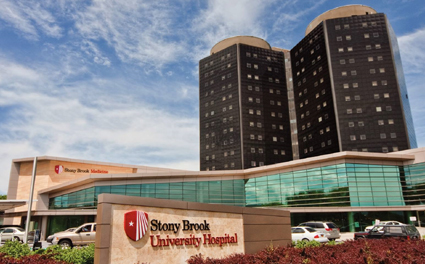 Stony Brook University Hospital is designated by the National Pancreas Foundation (NPF) as a Pancreatitis Center. It is the first hospital in Suffolk County to have earned this designation, a respected seal of approval.
This NPF designation is important for those in our community who suffer from pancreatitis and who may find it a challenge to locate a medical center that has the ability to provide the necessary care.
NPF Pancreatitis Centers must demonstrate they provide multidisciplinary treatment of pancreatitis by treating the "whole patient" with a focus on the best possible outcomes and an improved quality of life.
The criteria to be an approved NPF center were developed by a team of outside experts and patient advocates (see the NPF criteria used in its evaluation of University Hospital).
In evaluating a center for designation, the NPF performs an extensive audit to determine that the center treats pancreatitis and provides patients with the highest level of care.
NPF designation means we provide multidisciplinary care for the "whole patient" with a focus on the best possible outcomes and an improved quality of life.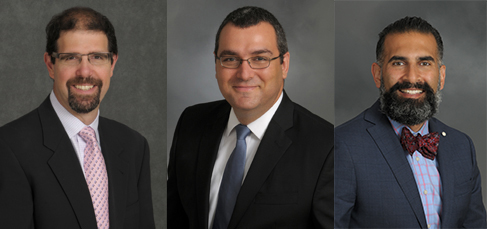 The center must meet strict criteria including having an extensive team of expert specialists such as gastroenterologists, pancreas surgeons, interventional radiologists, and pathologists with expertise in gastrointestinal disease.
The center must offer patient-focused programs such as a pain management service, psychosocial support, diabetes/endocrinology programs, and other services.
The center must be engaged in clinical trials for pancreatitis, have an auto-islet transplantation program, and more.
The center must also have at least two experienced surgeons with expertise in the principal leading pancreas procedures.
Aaron R. Sasson, MD, a widely respected pancreas surgeon and specialist in pancreatic disease both malignant and benign, is director of the Pancreatitis Center. He coordinated the screening process to gain the special NPF designation.
Dr. Sasson explains: "The optimal management of pancreatitis requires a multidisciplinary team with ample experience in caring for patients who have this complex disease. That's precisely what we have at Stony Brook with our pancreas surgeons and gastroenterologists.
"Our team also includes pain management specialists, nutritionists, and social workers, all of whom collaborate with us to provide the highest level of care for patients with pancreatitis."
Dr. Sasson and fellow pancreas surgeon Georgios V. Georgakis, MD, PhD, both specialize in the complex procedures used to treat pancreatitis, including the Whipple procedure.
NPF designation also means we are committed to advancing the treatment of pancreatitis through basic science and clinical research to save more lives.
Pancreatitis is an inflammatory condition of the pancreas that is painful and at times deadly. Its main symptom is pain in the upper abdomen that may spread to the back, while people may feel the pain in different ways.

Each year in the United States, nearly 220,000 people will be afflicted with acute pancreatitis, and more than 80,000 people will be diagnosed with chronic pancreatitis.
Despite the great advances in critical care medicine over the past 20 years, the mortality rate of acute pancreatitis has remained at about 5%.
Diagnosis of chronic pancreatitis is often difficult, and treatment is frequently delayed. Patients with chronic pancreatitis often endure severe pain and malnutrition, and have a higher risk of pancreatic cancer.
A nonprofit organization founded in 1997, the NPF provides hope for those suffering from pancreatitis and pancreatic cancer through funding research, advocating for new and better therapies, and providing support and education.
The NPF's ultimate goal is to facilitate consistent, high-quality, multidisciplinary treatment of patients with pancreatitis, as well as to advance research and understanding of pancreatitis among community physicians, allied health professionals, patients, families, and the general public.
Learn more about pancreatitis from the National Pancreas Foundation. For consultations/appointments with our pancreas surgeons, please call 631-444-8086. Watch this NPF video (4:57 min) about pancreatic surgery: