Our Podiatric Surgery Service provides evaluation and treatment of the foot and ankle, both in the hospital and on an outpatient basis, through our board-certified podiatrists.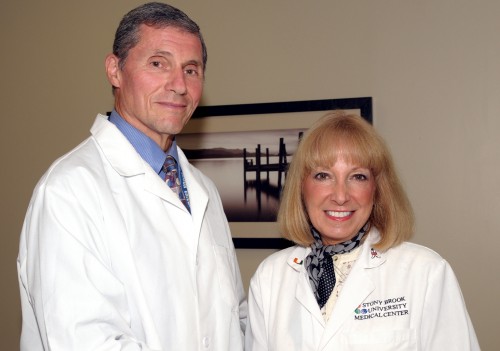 Our foot care services include palliative and/or surgical treatment of:
Infections (soft tissue or bone) or ulcerations of the foot

Diabetic foot

Biomechanical imbalances including bunions and hammertoes

Hypertrophied mycotic nails and pedal hyperkeratoses

Heel pain, gouty arthritis, and Charcot foot deformities
Our podiatric surgeons are active members of Stony Brook Medicine's multidisciplinary wound care team, and provide foot/ankle consultations and treatment.
Our wound care team dedicated to healing chronic wounds and saving limbs. This multidisciplinary team includes specialists in vascular surgery, dermatology, podiatry, orthotics, plastic surgery, and orthopedic surgery.