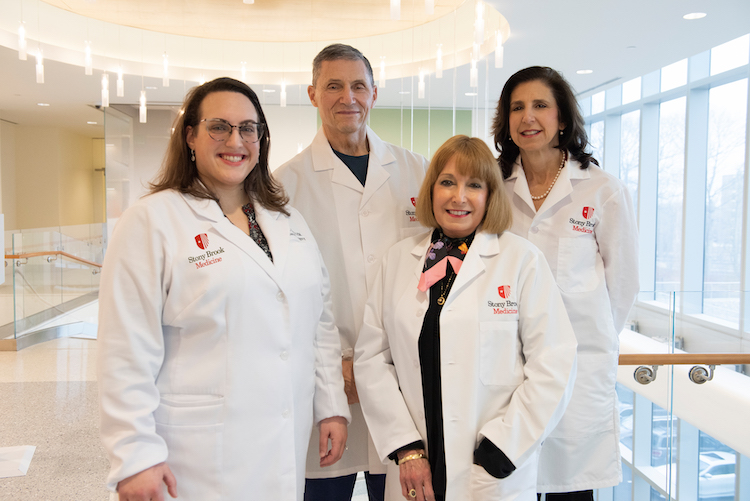 Our Podiatric Surgery Service provides evaluation and treatment of the foot and ankle, both in the hospital and on an outpatient basis through our experienced board-certified podiatrists.
Want to Learn More?
---
For more information or to schedule a consultation with a physician (631)444-4545.
Surgical Care Center
37 Research Way
East Setauket, NY 11733
Smithtown
222 Middle Country Road, Suite 209
Smithtown, NY 11787
---
Our foot care services include palliative and/or surgical treatment of:
Infections (soft tissue or bone) or ulcerations of the foot

Diabetic foot

Biomechanical imbalances including bunions and hammertoes

Hypertrophied mycotic nails and pedal hyperkeratoses

Heel pain, gouty arthritis, and Charcot foot deformitie

s
---
---
Board certification in foot and ankle surgery is granted by the American Board of Podiatric Surgery, and indicates that a podiatrist has demonstrated a cognitive knowledge of podiatric surgery, including the diagnosis of general medical problems and surgical management of foot and ankle diseases, deformities, and/or trauma, and those structures which affect the foot, ankle, and leg.
Following is a comprehensive, but not all-inclusive, list of services provided by our podiatric surgery specialists at Stony Brook Medicine.
Amputations
Arthrodesis – Surgical Joint Fusions
Arthroereisis – Flat Foot Surgery
Arthroplasty – Surgical Joint Repair
Arthrotomy – Surgical Joint Removal
Bunionectomy – Bunion Surgery
Cystectomy – Surgical Cyst Removal

Endoscopic Plantar Fasciotomy – Plantar Fasciitis Surgery
Exostectomy – Surgical Removal of Bone Spurs
Limb Salvage
Osteotomy – Hammertoe Repair and Plantar Plate Repair
Skin Grafting
Tenotomy – Tendon and Ligament Surgical Repair