Welcome to the Department of Surgery at Stony Brook Medicine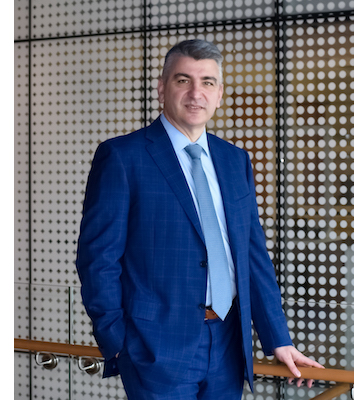 As a pivotal component of the largest University Medical Center in Suffolk County, The Department of Surgery is comprised of ten divisions consisting of over 60 specialized full time faculty members, some of whom are national leaders in their fields.  We take great pride in not only the care we give to our patients, but in the tutelage and training that our residents and faculty experience during their time at Stony Brook Medicine.  
Over the years, our department has remained committed to advancing the medical minds of our residents and trainees by pioneering ground-breaking surgical interventions and innovative research. Our mission is simple, advanced surgical experiences and quality training with one end goal, to offer the highest quality, patient-centered care to our patients.  
Our surgical faculty known as Stony Brook Surgical Associates offers inpatient and outpatient care in a wide breadth of surgical specialties. More importantly, with a large number of outpatient clinic locations, residents of Long Island don't have to travel far to get access to the best possible care and cutting-edge treatment options.  
We have offices strategically located throughout Suffolk county from Commack to The Hamptons and The North Fork.  Our systemic commitment to multidisciplinary care allows our surgeons to work cohesively with their colleagues at University Hospital, Stony Brook Cancer Center, and Stony Brook Children's Hospital.  Our partnership with Eastern Long Island Hospital and Stony Brook Southampton Hospital allows us to offer the patient population on the East End Stony Brook quality care, without traveling far.  
I have long focused on quality of care, safety and surgical outcomes in my fifteen years' experience at Stony Brook Medicine.  It is of the utmost importance to me that our patients and their families experience superior, innovative, patient-centered care and leave feeling confident in their treatment plans as well as in their experience with the department surgeons, trusting us with their care for many years to come.  As the Interim Chairman, it is my promise to build on our past successes and continue to lead The Department of Surgery into the future as one of the best in the nation.
Apostolos Tassiopoulos, MD, FACS
Professor and Interim Chairman of Surgery
Chief, Division of Vascular and Endovascular Surgery
Chief, Surgical Services, Stony Brook Medicine
Director, Stony Brook Vascular Center
Co-Director, Stony Brook Aortic Center