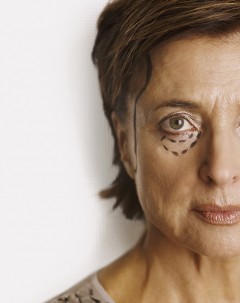 Our Plastic & Cosmetic Surgery Center in East Setauket is one of the most advanced plastic surgery centers on Long Island, providing both surgical and non-surgical cosmetic services. We continue to expand our services, in keeping with our mission of excellence and our affiliation with the region's only academic medical center.
Through our comprehensive expertise in the latest cosmetic procedures, our physicians are helping people improve their appearance and enhance their self-image. Our patients not only gain the confidence that comes with feeling good about the way they look, they are also confident in knowing that we are committed to changing lives for the better.
Cosmetic therapies and procedures can help bring out the best in people, generating positive self-esteem that can improve many aspects of their life.
In fact, even minor or subtle changes in appearance can be beneficial — whether it is a matter of having more confidence in their ability to interact with other people in their personal life; helping to enhance the impression they make in professional and career situations; or simply feeling better about themselves overall by retaining or regaining a youthful look.
See list of our cosmetic services that we provide at the Plastic & Cosmetic Surgery Center. This list is not all-inclusive, so if you are looking for something not there, please be sure to inquire by calling our office at 631-444-8210.
We offer the entire spectrum of aesthetic procedures, including non-invasive, minimally invasive, moderately invasive, and full surgical treatments.
All of our cosmetic surgeons are specially trained in plastic and reconstructive surgery, and have years of experience in the highly specialized field of cosmetic surgery and related services.
Our background and knowledge, coupled with the extraordinary resources that our affiliation with Stony Brook University brings to our practice, mean that our patients can depend on us to safely and successfully achieve their desired cosmetic results.
Alexander B. Dagum, MD, our chief of plastic and reconstructive surgery, emphasizes that our surgeons are able to provide university-level cosmetic surgery with the privacy and safety of Stony Brook Medicine's state-of-the-art ambulatory center.
Our cosmetic surgery services include breast augmentation, abdominoplasty (tummy tuck), liposuction, blepharoplasty (eyelid rejuvenation), brow lift, face lift, and rhinoplasty (nose reshaping), among other procedures.
Non-surgical procedures are performed at our East Setauket office, including Botox, Juvéderm, Radiesse, and Restylane injections, fat injections, facial peels, laser hair removal, laser vein therapy, and laser skin rejuvenation, among several other procedures.
The privacy and safety of Stony Brook's state-of-the-art ambulatory surgery center where we perform cosmetic surgery make our services all the more attractive.
Sami U. Khan, MD, director of our cosmetic surgery program, explains our patient-centered approach: "The patient comes first. Listening to each patient's desires allows us to develop an individualized approach in order to achieve his or her goals. With our comprehensive understanding of the aging process, our surgeons are able to restore and enhance the patients' natural beauty, thus helping them to look as good on the outside as they feel on the inside."
Dr. Khan cautions individuals interested in cosmetic surgery to validate the credentials of the surgeon they select. "When considering cosmetic surgery, the most important decision is choosing the right surgeon," he says. "In today's market, there are many practitioners who advertise themselves as cosmetic surgeons after taking 'weekend' courses in various treatments."
"Patients must be informed about who is treating them," he emphasizes. "Patients must make sure their surgeon is a fully trained board-certified plastic surgeon. Members of the American Society of Plastic Surgeons have pursued a minimum of six years of surgical training, including a dedicated plastic surgery residency."
Tara L. Huston, MD, who joined our practice in 2011, explains to patients that plastic surgery is a partnership between them and their individual surgeon, and that her goal is to empower patients, to simplify for them what can be a challenging maze of options, and to make their experience a pleasant and positive one.
The Latest Therapies and Techniques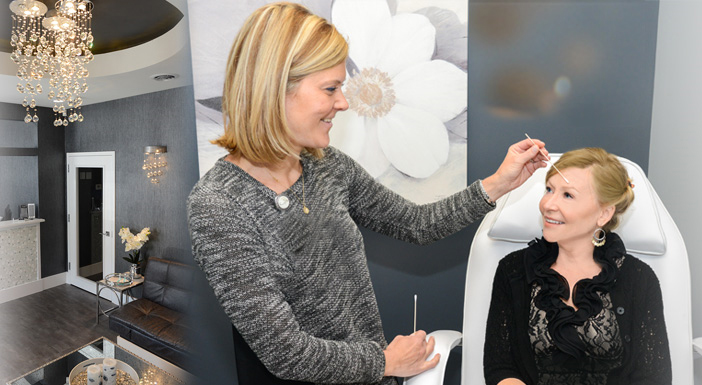 Our Plastic & Cosmetic Surgery Center, located at 24 Research Way in East Setauket (map/directions), offers the entire spectrum of aesthetic procedures including non-invasive, minimally invasive, moderately invasive, and full surgical treatments, thus we are able to select treatments that will provide the maximal benefit to our patients.

All of our plastic surgeons have pursued additional fellowship training in various plastic surgery subspecialties, allowing them to access a wealth of knowledge and experience in the evaluation and treatment of our patients.
Our affiliation with Stony Brook Medicine allows our surgeons access to research opportunities aimed at advancing technology and developing future cosmetic treatments.
The Plastic & Cosmetic Surgery Center is fully staffed and includes an esthetician who offers facials, microdermabrasion, waxing, and chemical peels that are performed in the comfort of our soothing esthetician room. She also offers full skin analysis and skin care plans.
Our team includes a certified physician's assistant with experience in cosmetic surgery, who works closely with all of our physicians, and who provides injectable cosmetic therapies. See our BellaVie MedSpa cosmetic services.
For consultations/appointments with our cosmetic surgery specialists, please call 631-444-8210, or use our online consultation/appointment request form.