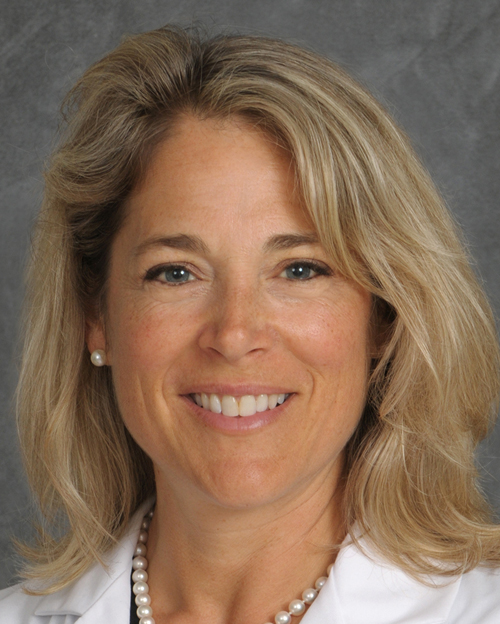 Jill Cioffi, MD
Pediatric Primary Care
Stony Brook Children's Hospital
Vaccines and well visits are critical to a child's healthy development. Here, Dr. Jill Cioffi talks about well visits during the coronavirus pandemic and the many precautions being taken to keep your child protected.
My child is healthy. Can't the well visits wait for now?
Even if your child is healthy, it's still important for you to keep up with their well visit schedule and their vaccines during the coronavirus pandemic. Well visits help to ensure your child is physically well, growing appropriately and reaching developmental milestones. Vaccines remain the best way to protect all children from getting dangerous diseases and infections such as whooping cough and meningitis.
What are you doing to keep us safe from the coronavirus at your offices?
Many safety steps are taken before, during and after your visit. When you first make an appointment, you'll be asked if you or your child have any COVID-19 symptoms. The day before your visit, you'll be called and asked again if you or your child have symptoms. When you arrive at your appointment, you'll call from your car, and get rescreened over the phone. If you're symptom-free, you'll stay in your car until it's time for your visit. Once you're called to come in, you will go directly into a thoroughly cleaned exam room. All exam rooms are cleaned between appointments.
What if my child has COVID-19 symptoms? What if I do?
We still see all of our patients, however, to keep everyone safe, we have designated our Port Jefferson office as the place where patients with symptoms are seen during the COVID-19 pandemic. Patients who have symptoms will be directed to this office where special protocols are in place. You will receive exact directions when you call. Only those who are symptom-free can be seen at the majority of our offices.
Is everyone wearing a mask and gloves?
Yes. All medical staff will be in protective personal equipment. You will also be asked to wear a mask, (we supply them) and, if your child is old enough to tolerate a mask, he or she can wear one too.
When are your office and exam rooms cleaned?
All day long. Our cleaning staff comes in twice a day to clean every room top to bottom. In addition, all of our staff members clean continuously throughout the day, using disinfectants to wipe down all surfaces, door handles, equipment, countertops and exam tables. We're following all the CDC guidelines and going beyond to ensure your safety.
Is it really so bad if my child misses a vaccine?
It could be. There are many diseases and infections such as whooping cough, measles, mumps, rubella, ear infections, pneumonia, meningitis and others that continue to develop and spread in the community among unvaccinated people. Since the pandemic started, immunizations have dropped significantly putting under-vaccinated babies and children at risk.
My child already missed a vaccine and visit. Is it possible to catch up?
Yes. Let's say your five-month-old baby missed a four-month checkup and vaccines. You can bring in your child now to "catch up" on the four-month visit, then bring in your child again at six months and you'll be up to date.
Why can't my child get vaccinated in my car?
A vaccine visit is also a well visit to examine many aspects of your child's health and development. During the exam we will check your child's hearing and vision, school readiness, weight, height and growth, and screen for problems such as asthma, anemia, anxiety and other issues. Telehealth visits, which are often great for handling immediate issues, cannot replace the one-to-one well visits.
What makes Stony Brook different during this pandemic?
While we can't speak to the precautions other facilities are taking, we can assure you that we always have and always will put your family's safety first. We have consistently adhered to strict standards for cleanliness and are pleased to say that we have never had evidence of a COVID-19 transmission that originated in any of our offices.
To keep up to date with your child's well visits with any Stony Brook Children's pediatrician, schedule an appointment at (631) 444-KIDS (5437). Click here for a list of our nine primary care locations.