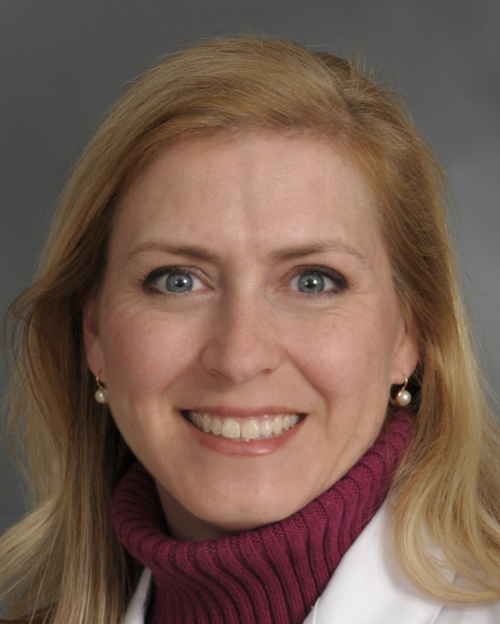 Maribeth Chitkara, MD
Pediatric Hospitalist
Stony Brook Children's Hospital
After the long winter, few things are more appealing than a day at the beach, an afternoon by the pool or just catching a few rays in the backyard. But here's the thing: There is a right way and a wrong way to enjoy the summer, and it rests on just a few key behavioral changes. Here, Dr. Maribeth Chitkara, one of Long Island's most committed advocates for summer safety and skin cancer prevention, discusses steps you can take today to keep yourself, your family and your children safe all summer long.
What are the three things everyone needs to know about sun safety?
One. There is no safe level of sun exposure. If you are outside, you need sunscreen. Period. The recent claims that it is important to spend short periods in the sun unprotected in order to get vitamin D is medically unfounded. Because we cannot separate out the benefits of sun exposure from the damage it can cause, I recommend getting your vitamin D from foods and supplements, not the sun.
Two. To be appropriately protected, you need to apply a minimum of one ounce of sunscreen every several hours. This is much more than most people typically use. I recommend putting on a full layer of sunscreen 20 minutes before you leave the house, then a second layer once you get to the beach or the pool. Think of it like painting a wall. You need a base coat to start, then another coat for full and even coverage, then spot touch ups to finish off.
Three. Dress your children in swim shirts, so as to protect your child's upper arms, shoulders, back and chest without having to continuously apply sunscreen. These types of shirts typically offer a universal protection factor (UPF) of 50 or higher, and are particularly effective if your child is in and out of the water all day.
What should you look for in a sunscreen?
Most people know that it is important to use a sun protection factor (SPF) of 30 or higher, but what they may not realize is that they also need a sunscreen that protects against UVA rays as well as UVB. When choosing sunscreen, look for a broad spectrum product that protects against both. Recent studies suggest that the organic compound oxybenzone may have some harmful long-term effects. We don't know definitively, but check the ingredient list on the back of your sunscreen bottle and use an alternative if possible. Other ingredients to look for are zinc and titanium dioxide. Each offer superior protection because they actually form a physical barrier to harmful rays.
Are there any myths about sun exposure and tanning that you would like to address?
Yes. Some people believe that tanning beds are safer than sun exposure. This is absolutely untrue. In fact, rays from tanning beds are 50 times stronger than what you get from the sun. Avoid them at all costs. Also, some people who use spray tanning and other artificial products believe that the "tan" they get from them gives them a base coat of sun protection. Not true. The chemicals in these products only affect the top layer of skin and will wash off or fade in a matter of days. You may look "tan" but you still need sunscreen.
How does Stony Brook advocate for the community regarding sun and summer safety?
Stony Brook is deeply committed to awareness, prevention and screening of skin cancers. For example, we work with the local SunWise® program, an EPA-sponsored initiative that offers a free education curriculum to children from kindergarten through grade six. We have collaborated with local and national organizations dedicated to the promotion of sun-safe practices and the prevention of skin cancer. Each spring, Stony Brook's Department of Dermatology offers to the community free skin cancer screenings. And, the Department has the advanced expertise to treat benign and malignant skin cancers.
About Stony Brook Children's Hospital
Stony Brook Children's provides advanced pediatric specialty care for infants, children and adolescents in the region. With more than 160 pediatric specialists practicing in over 30 pediatric specialties, Stony Brook Children's provides a full range of services — from well-baby care to complex surgery and pioneering treatments — in a setting that reflects the unique needs of children at every stage of their life. Our facilities include a dedicated Pediatric Emergency Department open 24/7, an advanced Level III NICU, minimally invasive pediatric surgery, and one-of-a-kind centers and specialty programs.
For more information about sun safety, visit aap.org. To make an appointment with a dermatologist for a skin cancer screening, call (631) 444-KIDS.