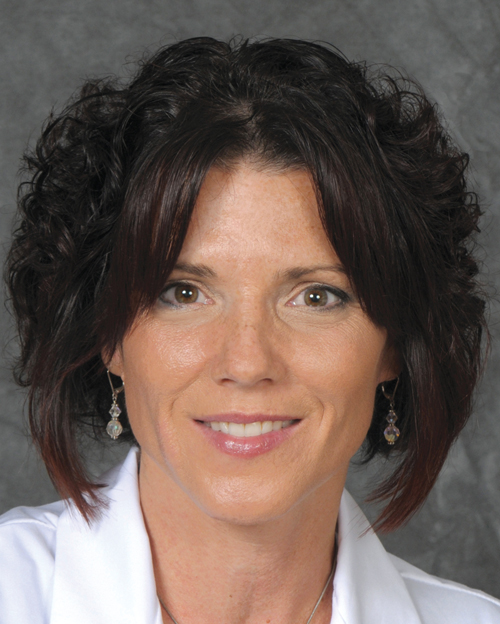 Debra Giugliano, RN, MS
Director, School Intervention and Re-Entry Program
Pediatric Hematology/Oncology 
Stony Brook Children's Hospital
At Stony Brook Children's Hospital, we believe that a child's well-being needs to be supported by attention to the factors that contribute to a child's physical, social and emotional growth and development. That's where our School Intervention and Re-Entry Program for Children with Cancer and Blood Disorders comes in. Debra Giugliano, RN, MS, a pediatric nurse practitioner, started this program, which has become a national model.
What is the School Intervention and Re-Entry Program?
This unique program is based on the idea that school is the place where children experience so many things, such as socialization, achievement, teamwork, self-expression and personal growth, which are vital to their development as people. When illness has interrupted a child's ability to be in the classroom for a long time, returning can be intimidating. The goal of our program is to ease their return and help navigate their path to success.
How does the program help children return to school?
The Re-Entry Team includes nurse practitioners, educational liaisons and certified child life specialists. They work with each child to ensure he or she doesn't fall behind in classwork and take care of the many other details that may arise because of the illness. A huge component is educating and sensitizing teachers and other students on what to expect when the child returns to the classroom.
What does your classroom intervention work include?
We explain how to talk about the illness, dispel myths and fears, help students understand they cannot "catch" cancer from the child and that no one is to blame for the illness. Using accurate, age-appropriate language and a fun, non-threatening manner, the team explains, for example, what a port looks like, why patients receiving chemotherapy lose their hair and how they can support their classmate.
How else does it help children and families?
Depending upon what the child needs, the Re-Entry Team can take care of any or all of the following:
• Serve as the liaison between hospital and school
• Arrange for home instruction
• Advocate for appropriate educational services
• Attend 504 and IEP meetings
• Provide medical documentation to schools
• Facilitate neuropsychological evaluations and/or other educational testing services
• Hold phone consultations regarding school issues, placement, curriculum, accommodations and other educational services
• Host annual "Educating the Educators" conferences for school and healthcare professionals
• Offer professional development in-services to school staff
• Provide special school presentations when needed (for example, bereavement or coping with a staff member with illness)
Do you provide support for children getting ready for college?
Yes. After years of successfully assisting pre-school through high school students, we also recognized that support is often needed by patients and survivors considering a college education. We now offer a workshop specifically for those who are making the transition to college. This program is designed to educate these students as well as their siblings, parents and school personnel about their unique needs, and to empower these students to realize their academic goals.
For more information about Stony Brook Children's, call (631) 444-KIDS.