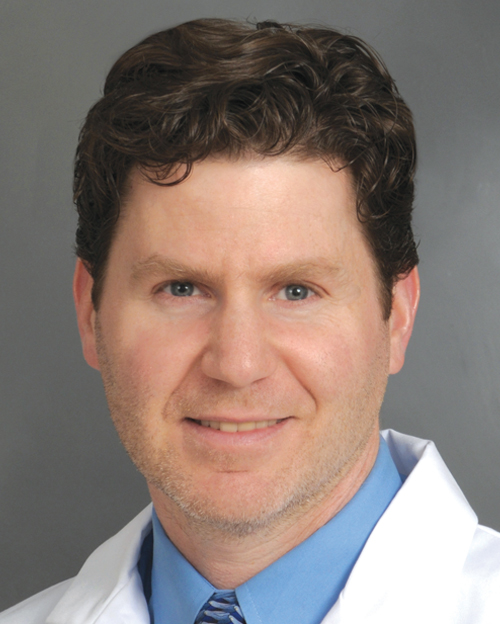 Carl Kaplan
, 
MD
Director
Pediatric Emergency Department
Stony Brook Children's Hospital
Parents need to know what type of emergency care is available for their children if they become acutely ill or injured. Carl Kaplan, MD, Director of the Pediatric Emergency Department at Stony Brook Children's Hospital, provides some important information about pediatric emergency care.
What should I do if I think my child needs emergency care?
If your child appears to have a life-threatening emergency, call 911 or go immediately to your nearest emergency department. If your child comes to Stony Brook Children's you'll have access to a specialized pediatric emergency department, pediatric Level 1 trauma center and a state-of-the-art children's hospital.
Why is it important to go to a Pediatric Emergency Department?
A dedicated pediatric emergency department (ED) provides care by specially trained, board-certified doctors who specialize in pediatric emergency medicine. This means that they know how to recognize and treat all emergencies in children. If your child comes to Stony Brook Children's Pediatric ED, you will have access to child- and family-centered resources to provide you with optimal care.
What is unique about Stony Brook's Pediatric ED?
We understand that children are not just small adults and their care demands special skills, right sized equipment and a safe, soothing environment. Whatever injury or illness brings your child to our ED, our pediatric emergency medicine-trained physicians, acute care pediatricians and pediatric nurses know how to help immediately. If your child needs an imaging study, our x-rays and advanced imaging technologies are designed to reduce radiation exposure. For children who need sedation for procedures (or to stay still for an MRI or CT scan), we know exactly what medication doses are safe and effective. Because we are child-focused, we are committed to a concept we call "ouchless medicine." We do everything we can to reduce or eliminate pain and anxiety. Our approach includes:
• the use of numbing cream or spray for IVs, shots and blood draws
• rapid acting intranasal spray medicines for pain and anxiety
• partnering with our Child Life Services Department to use distracting techniques
• allowing parents to be with their child as much as possible, even during most procedures
• treating pain as soon as it arises
Ouchless medicine is not only good for your child, it also allows us to perform a meaningful examination so we can begin appropriate treatment as quickly as possible. Our ouchless approach is used with all of our young patients, whether they're here for an emergency visit or admitted to Stony Brook Children's Hospital.
What makes Stony Brook Children's the right place for a child?
In addition to our emergency medicine specialists, we also provide children with access to more than 180 pediatric specialists in more than 30 specialties. These specialists work with our emergency staff as needed. And, if your child needs to be admitted to the hospital, you'll have the comfort of knowing that, as Suffolk County's only children's hospital, we are able to offer the highest level of specialized pediatric care, close to home.
What if my child isn't taken to Stony Brook first?
If your child's emergency care begins elsewhere, our specialized transport team is ready 24 hours a day to pick up the most ill and injured children from other hospitals in the region and bring them to Stony Brook for more advanced care.
Learn more about Pediatric Emergency Department.
For general guidelines about when you should seek emergency care, see the box below.
For more information about Stony Brook Children's, call (631) 444-KIDS (5437).