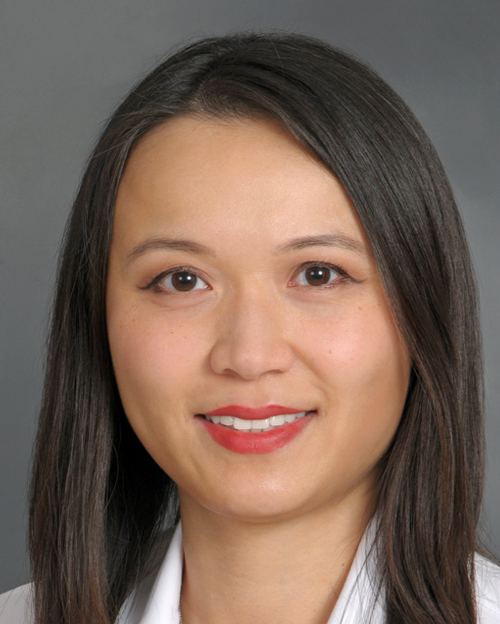 Jing Li, MD, RPVI
Vascular and Endovascular Surgeon
Stony Brook Vascular Center
September is Peripheral Artery Disease (PAD) Awareness Month, and while PAD affects nearly 10 million in the U.S., many know little about this dangerous disease that is often referred to as the "silent killer." Here, Stony Brook Medicine board-certified vascular and endovascular surgeon Jing Li, MD, RPVI, is bringing awareness and attention to the risk factors of peripheral arterial disease, diagnosis and treatment, and why it's so important to get treated sooner than later to prevent complications.
What is Peripheral Arterial Disease (PAD)?
PAD is a serious circulatory condition caused by narrowing or blockages of the arteries in the extremities, which reduces blood flow. PAD is the result of atherosclerosis or build up in the arteries caused by plaque. Similar to clogged arteries in the heart, narrowed or blocked arteries in the legs reduces oxygen supply. With proper diagnosis and treatment, most patients can manage the symptoms of PAD and avoid serious complications.
What are the risk factors?
People who smoke or have diabetes are at the greatest risk of developing peripheral arterial disease. Additional factors that increase risk for PAD include high blood pressure; high cholesterol; increasing age, especially after age 50 if you have other risk factors; and a family history of peripheral arterial disease, heart disease or stroke.
What are the signs and symptoms?
Many people with peripheral arterial disease may have mild or no symptoms. For those who have symptoms, they may experience leg cramping while walking; diminished hair growth on the shins; paleness or coolness of the feet; pain in the toes at rest; or poorly healing wounds. When PAD becomes severe, it can lead to pain at rest and even wounds to the lower extremities, which can lead to limb loss if not properly treated.
Why is early diagnosis important?
Peripheral arterial disease can also lead to an increased risk for other serious medical conditions, such as heart attack and stroke. An estimated 200,000 individuals suffer preventable amputations every year due to complications from this chronic disease. Early diagnosis and treatment can help slow down progression of PAD, prevent devastating complications and improve your quality of life. PAD is a common and treatable disease, but it is often unrecognized and undiagnosed.
How is PAD diagnosed?
Diagnosis of peripheral arterial disease is based on symptom assessment, physician exam and a diagnostic noninvasive test called an ankle brachial index (ABI). This simple test involves taking the blood pressure in the arms and comparing it to that in the legs. Other testing might include an ultrasound or a CT scan.
How is PAD treated?
For those with early- to moderate-disease, our specialists at Stony Brook Vascular Center will work with your primary care physician to provide a combination of lifestyle modification strategies and medical management. For those with advanced PAD, our team of board-certified surgeons at the Vascular Center provide the full range of treatment options, including vascular and endovascular (a minimally invasive approach) procedures, to improve the patient's overall quality of life.
The Stony Brook Vascular Center
Our nationally recognized team of vascular and endovascular surgeons and other highly skilled health professionals provide advanced care for the full range of circulatory disorders. As part of the Vascular Center, our experts within the Limb Salvage Center specialize in treating patients with co-existing conditions and other high-risk factors. Our goal is to provide each patient with a tailored treatment plan to ultimately reduce risk and save lives.