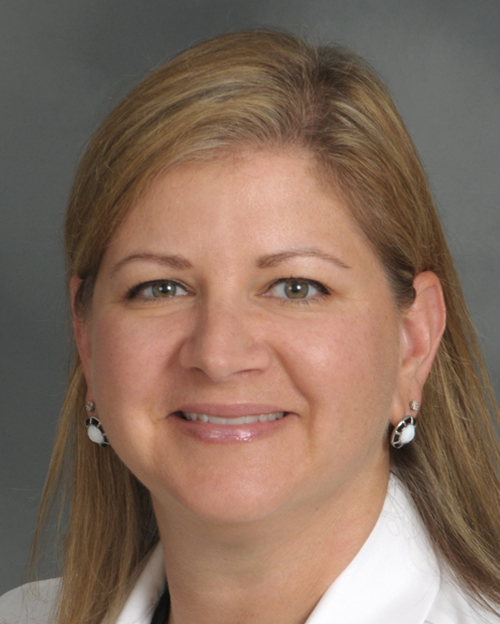 Christy Beneri, DO
Associate Professor of Pediatrics
Program Director,
Pediatric Infectious Diseases
Stony Brook Children's Hospital
When warmer weather arrives, so does tick season, and the threat of Lyme disease. With Suffolk County in the heart of one of the country's highest risk areas, parents need to be aware of the risks of tick-borne disease in children. Dr. Christy Beneri, Associate Professor of Pediatrics, Pediatric Infectious Diseases, Stony Brook Children's Hospital, offers this advice.
What is Lyme disease?
A bacterial infection transmitted by the bite of the Ixodes scapularis (deer) tick. In acute infections, it can cause flu-like symptoms (headache, fever and muscle aches) and sometimes a target or "Bull's eye" rash. Symptoms can progress to a facial paralysis, meningitis or rarely heart problems. Untreated, it may present months to years later as arthritis. Additional infections carried by the deer tick are Babesiosis and Anaplasmosis.
Is Lyme disease a problem for children?
Lyme disease is a growing problem for Suffolk County, with as many as 5,000 to 6,000 cases a year. Unfortunately, many cases go unreported. When Lyme disease goes undiagnosed, especially in children, there can be serious complications. However, treatment is extremely effective and children make a full recovery.
What can I do for my child if I am worried about ticks and Lyme disease?
The most important thing is to practice ongoing prevention. Your child should always wear long pants and long sleeves while outside in grass or wooded areas, and you should apply insect/tick repellant containing 20 to 30 percent DEET. If your child is bitten by a tick, it should be removed promptly with tweezers. You can bring the tick to your child's doctor. Tick identification can help determine what diseases your child may be at risk for.
When should my child see a pediatrician about Lyme disease?
Fever, rash, headache and muscle aches can be symptoms of early infection. If you notice any of these symptoms, you should contact your child's doctor. If Lyme disease or other tick-borne infections are suspected, you should consult an expert.
Where can I find experts in Lyme disease?
At the Lyme and Tick-Borne Disease Center at Stony Brook Children's Hospital, we provide multidisciplinary, comprehensive diagnosis, treatment and management of Lyme disease and other diseases transmitted by ticks. All of our infectious disease pediatricians are board-certified and up to date on all relevant tick disease-related treatments and research. They bring a level of experience to their patients that can make a difference in both common and hard-to-diagnose cases.
How does Stony Brook's Lyme and Tick-Borne Disease Center work with children?
If symptoms of Lyme disease are suspected, our team can perform a complete medical history, appropriate screenings and laboratory tests, a physical exam, tick identification, follow-up management and referrals to other pediatric medical experts, if needed. Most importantly, we take time with each child. We understand that every case is different, and symptoms show up in children differently so we help you sort it all out. We also keep in close contact with your family doctor or referring physician so that everyone who cares for your child stays in touch.
What else does the Center offer?
As long as there has been Lyme disease, Stony Brook has been involved. In fact, the test to confirm Lyme disease was invented by a Stony Brook microbiologist. We have a long-standing Lyme laboratory dedicated to proper diagnosis. Because Suffolk County has been an epicenter for the disease since the beginning, Stony Brook has dedicated resources to understanding the disease process, investigating causes and treatments, and developing evidence-based best practices. We are participating in an upcoming Phase 3 Lyme Vaccine trial for kids and adults. Lyme disease, quite simply, is one of our areas of expertise. It's also important to note that our team has access to the full resources of Stony Brook allowing us to deliver a comprehensive approach in one place, close to home.