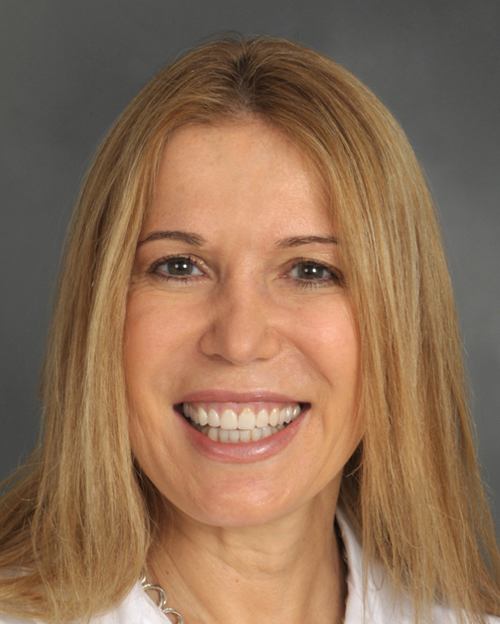 Smadar Kort, MD
Director, Valve Center and Director 
Noninvasive Cardiology, Cardiovascular Imaging and Echocardiography
Stony Brook University Heart Institute
A new chapter in the diagnosis and treatment of heart valve disease has opened at Stony Brook University Hospital. Patients at the Valve Center receive advanced and comprehensive care, and are seen by multiple heart specialists during the same visit. Dr. Smadar Kort talks about valve disease and what the Valve Center offers.
What should everyone know about valve disease?
Valve disease is very common—more than five million Americans are diagnosed each year. Many others remain undiagnosed because they do not show symptoms. Sometimes valve disease is caught when a routine physical examination reveals a heart murmur. Symptoms of valve disease are similar to that of other heart disease: shortness of breath, fatigue, palpitations and edema or swelling in the lower extremities. Some valve conditions tend to develop slowly, over a period of two to three decades. By the time a patient becomes aware of symptoms, the disease may be advanced. The good news is that there are many treatment options for valve disease, and the outlook for the majority of these patients at Stony Brook is favorable.
What causes valve disease?
The heart has four valves that keep blood flowing in the right direction: the mitral, aortic, tricuspid and pulmonic valves. Most often, valve disease strikes the mitral valve, which controls blood flow into the pumping chamber of the heart, or the aortic valve, which controls blood flowing out. Sometimes, problems occur when one or more valves won't open properly. This condition is called stenosis, an abnormal narrowing. Other times,
problems occur when one or more valves won't close fully. This condition is called regurgitation or "leaking" because it allows backward flow of blood. In either case, a damaged valve causes the heart to work harder, and, if left untreated, may lead to heart failure.
What distinguishes Stony Brook's Valve Center?
In three words, the answer is service, convenience and quality.
Comprehensive state-of-the-art diagnostic evaluation. The Valve Center offers 2D and 3D transthoracic and transesophageal echocardiograms, as well as stress echocardiograms whenever indicated to fully evaluate any valve condition.
Diagnostic evaluation is performed on site. Comprehensive diagnostic evaluations can be performed at the Stony Brook University Heart Center, often on the same day as the clinic visit.
Procedures are gentler. At Stony Brook, most isolated valve surgery is minimally invasive—using tiny incisions that permit a rapid recovery of just one to four weeks, a smaller scar, better lifetime durability of the valve and less chance of infection.
It's easy to make an appointment. In most cases, patients can be seen at the clinic within one week of their initial phone call.
Time-to-treatment is expedited. We offer an innovative, multispecialty clinic where patients see a cardiologist, cardiothoracic surgeon and nurse practitioner all in a single appointment. This saves patients the time required to find doctors and schedule a series of appointments.
It's easy to find. The Valve Center is located right off the Hospital's main lobby, in the Heart Institute.
What about quality and safety of care?
Effective treatment begins with accurate diagnosis. Stony Brook performs more than 13,000 noninvasive imaging studies each year. Our echocardiography laboratory is the only laboratory in Suffolk County and one of only 28 in all of New York State to achieve triple accreditation from the Intersocietal Accreditation Commission in all three forms of adult echocardiography—transthoracic, transesophageal and stress.This prestigious distinction is based on an intensive review not only of the laboratory's technical processes, but also of the physician's diagnostic and interpretive accuracy, and communication with referring physicians. In addition to highly sophisticated repairs, we provide the full range of treatment options. This includes medical management and monitoring, behavior modification and genetic counseling. Patients are monitored by the Valve Center physicians in close collaboration with the patient's personal cardiologist and primary care physician. Ongoing follow up with the referring physician is a key element of the treatment plan.
To schedule an evaluation with our valve disease specialists, contact the Valve Center at (631) 638-2101.