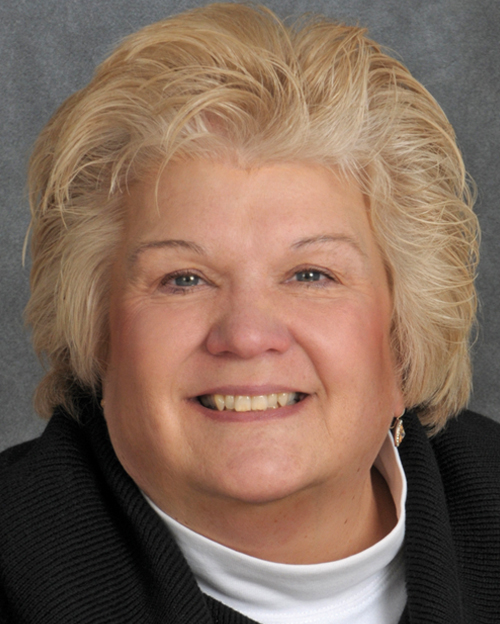 Joan Alpers, MPS, CCLS, LCAT
Director, Child Life Services
Stony Brook Children's Hospital
Child Life Services at Stony Brook Children's Hospital helps children and their families feel comfortable during hospital and outpatient visits. Here's what Child Life Services Director Joan Alpers wants parents and families to know about Child Life Specialists' critical role at children's hospitals.
What does Child Life Services do?
The American Academy of Pediatrics calls Child Life "an essential component of quality pediatric healthcare." In fact, Stony Brook Children's Hospital believes that Child Life Services are among the key distinguishing factors of a children's hospital. Hospitals can be frightening for children and challenging for families. Stony Brook's Certified Child Life Specialists work to make hospital visits more comfortable, anxiety-free, child-friendly and, in many cases, fun.
Who are Child Life Specialists?
Our specialists are certified healthcare professionals with a strong background in child development and family systems. Each specialist typically holds a Master's Degree with an emphasis on human growth and development, education, psychology or creative arts therapies. We have years of experience in observing how children respond to the many aspects of hospitalization. We are also "on call" to children who may need support because an adult family member is struggling with illness and hospitalization.
When are Child Life Services used?
Child Life Services are most commonly used to help to familiarize children with the hospital environment and cope with the stress that often accompanies hospitalization. We also do community outreach to help children understand what a stay could be like if they are ever hospitalized.
In the hospital, Child Life Specialists collaborate with the multidisciplinary healthcare team to reduce anxiety and fear of pain. In conjunction with an "ouch-less" approach to care, we prepare children for treatment using age-appropriate education, and introduce coping techniques such as guided imagery, relaxation and diversion. We also incorporate medical play, which lets children use real or toy medical equipment to become familiar with equipment and procedures. This includes our special "Kitten Scanner," a miniature play version of a CAT scanner.
Why is play so important for hospitalized children?
Play is children's "work," and their means of exploration, discovery and conflict resolution. Play is also the primary tool of the Child Life Program, as it provides a safe outlet for self-expression. Child Life staff maintains playrooms on the inpatient units for any child who is medically cleared, and provides bedside toys, play and art therapy sessions for children who need to stay in their room.
How do Child Life Specialists help?
Child Life Specialists work in the inpatient units, the Pediatric Emergency Department, Radiology, Pre-Operative Services and the Stony Brook University Cancer Center.
The specialists organize special events in collaboration with various community organizations and businesses, including special birthday parties, our annual prom and holiday events. They also coordinate special visits from expressive therapists, museum and educational groups, sports figures, community costumed characters, entertainers, horticulture therapists and pet therapy dogs, as well as medical students who perform magic.
Child Life Services supports our hospital's nationally recognized School Intervention & Re-Entry program, which helps students with cancer and blood disorders transition back to school. In addition, the Child Life Program has partnered with BOCES to help eligible young patients keep up with their classwork by providing an on-site teacher to coordinate with schools and/or tutors.
For more information about Stony Brook Children's, call (631) 444-KIDS (5437).