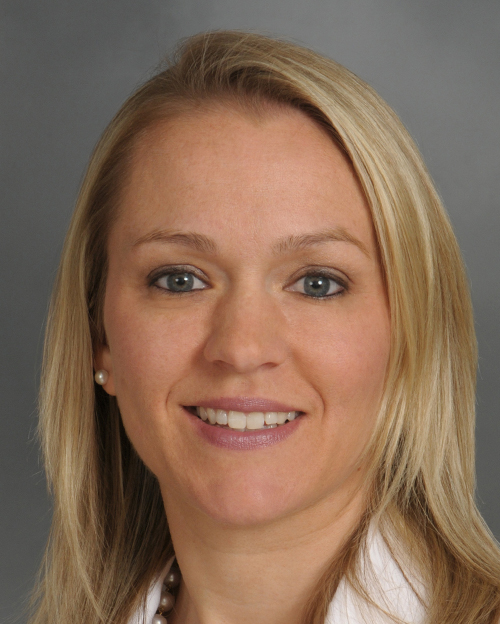 Laura Hogan, MD
Division Chief
Division of Pediatric Hematology/Oncology
Stony Brook University Cancer Center 
While a diagnosis of cancer is always bad news, there is good news when it comes to survival rates and promising treatments. Laura Hogan, MD, Division Chief, Pediatric Hematology/Oncology, Stony Brook University Cancer Center, discusses advances in treatment that help ensure that children receive optimal care.
Why have childhood cancer survival rates increased?
Survival rates for many childhood cancers have changed dramatically—from under 20 percent in the 1960s to as high as 75 to 85 percent today. At the same time, the average duration of treatment has decreased for many cancers. It has been only through the process of clinical trials that we've been able to make such significant progress. In fact, clinical trials are now the standard of care for children with cancer in the U.S. Approximately 80 percent of younger children and 60 percent of older children who are being treated for cancer are participating in clinical trials.
How do clinical trials impact treatment?
A common misconception about clinical trials is that treatment is experimental. In the vast majority of cases, treatment will consist of drugs proven to be effective for that child's cancer. Only when standard therapy has failed or a patient has a cancer that is highly resistant to treatment will we design an individualized treatment plan that incorporates a newer drug. Typically, clinical trials for children involve studying how to better treat side effects or make the treatment process less burdensome for the family. We look at clinical trials as a way to continually refine the treatment process, including the drugs employed, the duration of therapy, the intensity of the therapy, which combinations of therapy produce fewer side effects, and so on. As a result, cure rates are not only up, but side effects are down.
What does participating in a clinical trial involve?
Often, participation simply means that we have permission to add the child's results to a database or examine their blood samples as part of a study. At Stony Brook Children's Hospital we spend considerable time explaining the process and implications to families. We make it clear that whether to have the child participate is their choice, and that the way we treat the child and family will not be affected should they choose not to participate. Also, we take steps to help ensure the child's comfort. For example, if the study involves blood work, we make sure that there is no additional sampling. Instead, we'll simply gather a slightly larger sample when we do the child's regular blood draw.
What are the benefits of allowing a child to participate in a clinical trial?
They are twofold. In the big picture, clinical trials are an extremely powerful tool for the medical community to help figure out what works and what doesn't work in real time—and then directly apply the advantages to patients. Clinical trials provide a database large enough to develop a standard of care that results in the best possible outcomes. In effect, children who participate in trials change the course of medicine and make improvements possible for each generation to come.
In the more immediate picture, it has been well documented that people participating in clinical trials have better outcomes. Much of this is due to the consistency mandated by the scientific process of trials. Treatment is delivered at regular intervals, and any modifications must be scientifically justified. In addition, one of the most important factors affecting relapse is what's known as "dose density"; that is, the percentage of the planned dosage received as scheduled. Children in clinical trials are much more likely to maintain dose density. Note, however, that a clinical trial doesn't mean rigidity—the child's doctor, together with the family, always has the option of making any modifications based on what the child needs at a given time.
What clinical trials does Stony Brook offer?
As a member of the national Children's Oncology Group (COG), Stony Brook Children's has access to every national clinical trial for childhood cancer. This means children in Suffolk County can get the highest standard of cancer care close to home. In addition, as a university-based research institution, Stony Brook is home to some of the country's top physician/researchers, many of whom are actively engaged in basic scientific research that can influence cancer treatment in the future.
For more information about childhood cancers, call the Pediatric Hematology/Oncology Program at (631) 638-1000.