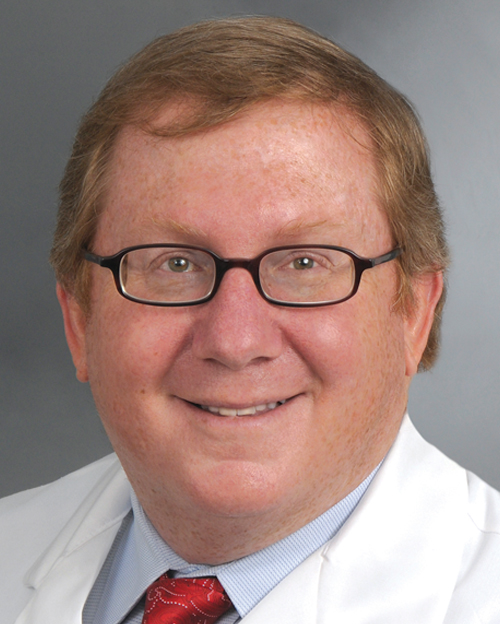 Marc Goldschmidt, MD
Director
Heart Failure and Cardiomyopathy Center 
Medical Director, VAD Program
Stony Brook's Heart Failure and Cardiomyopathy Center and Ventricular Assist Device Program have been widely recognized for excellent outcomes, state-of-the-art diagnosis and treatment, and innovative research efforts that are helping many patients — even those with advanced conditions — feel better and live longer.
What is heart failure?
Cardiomyopathy is a broader term for a variety of diseases of the heart muscle that can cause a weakening of the heart function, which may ultimately lead to heart failure. Heart failure is a chronic condition where the heart is not able to pump the amount of blood the body needs. It doesn't mean that your heart has stopped or is about to stop beating. In most cases, heart failure develops slowly over time and can cause serious complications without treatment.
What is key for patients to know?
With the proper diet, exercise and the right selection of medications, patients with heart failure can lead long and symptom-free lives. Even patients with severe or advanced heart failure have options, including mechanical assist devices, transplantation and/or experimental medications. At Stony Brook, we help patients and their families with managing the disease. Together, after establishing a treatment plan, we monitor how well it's working and troubleshoot problems or symptoms before they become advanced or even life threatening. The key is to establish a close working relationship with a cardiologist and care team that you trust.
What services does the Center offer?
In collaboration with electrophysiology, interventional cardiology and cardiothoracic surgery, we offer a comprehensive evaluation and treatment strategy to improve the quality of life and survival of patients with heart failure:
• Evaluation for specialized pacemakers, defibrillators and heart failure monitoring devices
• Evaluation and implantation of mechanical assist devices for patients with advanced heart failure
• Access to highly selective clinical trials before they become widely available, as well as access to novel treatment options, such as Barostim™ and cardiac contractility modulation
• A Heart Failure Consultation Service that works closely with the patient's cardiologist or primary care physician to optimize care for patients who are hospitalized
How can a ventricular assist device (VAD) help certain patients?
When a patient has a severely weakened heart that is not being helped by medical options, the patient can be evaluated to see if they may benefit from advanced treatment. A VAD is a surgically implanted mechanical pump designed to support heart function and blood flow and can be implanted as short-term "bridge therapy" until a heart transplant can be performed or as long-term "destination therapy" if heart transplantation is not an option for the patient. Stony Brook's VAD program is the only on Long Island to be continuously certified by The Joint Commission since 2011.
What do the Center's recognitions mean for patients?
Attesting to the quality of care we deliver, the Center's heart failure survival rates have consistently ranked among the highest in New York State for the past five years. For the fourth consecutive year, we have received the American Heart Association's Gold Plus Get With The Guidelines®-Heart Failure Quality Achievement Award, recognizing our commitment to ensuring that patients with heart failure receive the most appropriate treatment according to nationally recognized, research-based guidelines. In addition, Healthgrades has named Stony Brook University Hospital as one of America's 50 Best Hospitals for Cardiac Surgery™, now for two years in a row, and one of America's 100 Best Hospitals for Cardiac Care™ for nine consecutive years. Stony Brook is one of only two hospitals in NYS to be named among America's 100 Best Hospitals for Cardiac Care for nine years in a row.