The Joint Replacement Center of Stony Brook Orthopaedic Associates is a regional leader in hip and knee replacement surgery. We will provide the medical and surgical expertise you deserve, while treating you like a person. You can trust us to take the time in the office to properly explain your hip and knee pain, and present alternatives that you may choose from with our help. All nonsurgical options to relieve hip and knee pain are explored with you prior to surgical intervention. If you do need surgery, you should take comfort that your surgery will be performed by a fellowship-trained joint replacement surgeon who is an expert in their field.
The Joint Replacement Center is uniquely designed to ensure that your patient care experience is enhanced by the compassionate expert care of our team of highly specialized health professionals. Our comprehensive program focuses on education and pre-surgical preparation, including the Enhanced Recovery After Surgery (ERAS) program. It is our goal to have you return to an active lifestyle as quickly as possible.
Patient education seminars are held on a regular basis for patients seeking more information about their hip or knee pain. Attendees learn about the latest treatments for arthritis including diet, nutrition, exercise, medication and surgery. For more information about upcoming seminars, please call (631) 444-4000.
The Joint Replacement Center at Stony Brook is the most utilized center for complex hip and knee replacement surgeries. We serve as a resource for Long Island orthopaedic surgeons who send us their difficult primary or revision hip and knee replacement patients. We refer NO surgical cases out to other surgeons. If it CAN be done, we have the expertise to DO it.
Physicians
Physician Extenders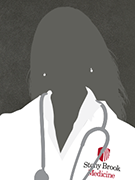 Grace Grandville, PA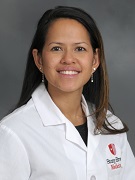 Jane Herfel, PA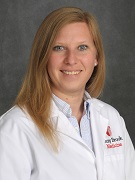 Haley Riordan, PA
Contact Us
Appointments: (631) 444-4233
Joint Replacement Coordinator: (631) 444-4477
Fax: (631) 444-8894
Office Location
14 Technology Drive, Suite 11
East Setauket, New York 11733