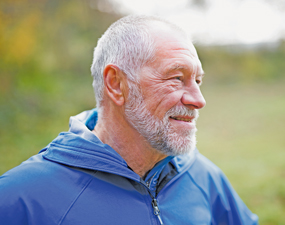 Get Back to Being Your Active Self
Don't let pain in your hip or knee keep you from your daily activities. Join Us on July 11.
Hip and Knee Pain Seminar Health Education Lecture
Location: 14 Technology Drive, Suite 1, Education Center, East Setauket
Date: Thursday, July 11
Time: 5:15 to 6:30 pm
Event Description:
Hip and/or knee pain shouldn't have to sideline you. As Suffolk County's largest orthopaedic practice, we provide specialized care and recommendations that include nonsurgical and surgical options, lifestyle changes and the most up-to-date treatments. And we're here to answer your questions.
Join us for this free seminar to learn about the various causes of hip and knee pain, the signs and symptoms of a problem and how to get a good diagnosis from your doctor. You'll also hear about the latest treatments for arthritis including diet, nutrition, exercise and medication, as well as surgical treatments such as knee arthroscopy, hip replacement and knee replacement.
Event Speaker: Maria Juvan RPA-C, Coordinator, Joint Replacement Center: (631) 444-4477 maria.juvan@stonybrook.edu
Audience: People experiencing hip and/or knee pain, open to the public
Cost/Fee: Free Seminar – Registration is required; Maximum attendees: 20
To Register, Contact: Health Connect: (631) 444-4000

To learn more about The Joint Replacement Center, visit lihipandknee.com.