Improving Surgical Outcomes with a Drug-Releasing, Dissolvable Sinus Stent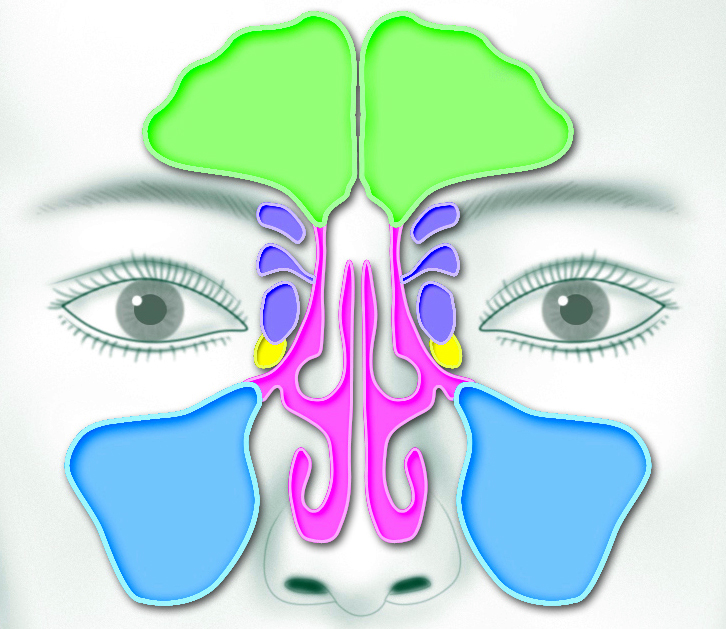 Sinusitis — inflammation of the sinuses — affects millions of people each year in the United States (CDC), making it one of our most common health problems. It significantly impacts an individual's physical, functional, and emotional quality of life.
Many cases of sinusitis are acute. However, if the condition occurs frequently or lasts three months or more, it is considered to be chronic sinusitis.
Patients with chronic sinusitis often suffer from facial pain/pressure, nasal congestion, nasal drainage, headaches, loss of the sense of smell and/or taste, loss of sleep, malaise, and depression. For these patients, cold and allergy seasons may seem to last forever.
Medical therapy can help alleviate symptoms for some patients. However, for 20-25% of sufferers, this form of treatment alone is not adequate. For these patients, sinus surgery is their next hope in finding relief.
Propel is breakthrough technology that helps keep the sinuses open after surgery
while delivering topical anti-inflammatory medication to the sinus tissue.
When the ethmoid sinuses are involved (see sinuses colored purple in illustration), minimally invasive surgery called functional endoscopic sinus surgery (FESS) to treat the sinus inflammation is the usual surgical option (learn more).
Now, the ENT specialists of our Otolaryngology-Head and Neck Surgery Division are using technology called Propel — a drug-releasing, dissolvable sinus stent — to improve outcomes following FESS.
The stent is placed just after the FESS procedure is completed in the operating room.
Approved by the FDA, Propel is a novel, breakthrough treatment that helps support the newly opened sinus, keeping it open. Further, it gradually delivers an anti-inflammatory medicine for about one month, then disappears once absorbed by the body.
The Propel sinus stent is intended for use in patients 18 years of age and older following the FESS procedure. Not only does it help keep the sinuses open, it reduces the need for additional surgical interventions and/or the need for oral steroids, as it delivers topical therapy directly to the sinus tissue.
Commenting on its benefits for patients, Ghassan J. Samara, MD, associate professor of surgery, who provides the Propel treatment, says:
"While surgery helps many patients, inflammation and scarring can occur post-op, diminishing the desired outcome of surgery or causing symptoms to return. With the Propel stent technology that is placed at the time of surgery, the potentially harmful inflammation and scarring are reduced. Thus, patients benefit in both the short- and long-term."
Other members of our ENT team who provide the Propel treatment are Melissa M. Mortensen, MD, and Elliot Regenbogen, MD.
"Chronic rhinosinusitis is widely recognized as one of the most common chronic disease entities. Since its introduction in the USA in 1985, the role of functional endoscopic sinus surgery as an adjunct to medical therapy in the treatment of chronic sinus disease has expanded significantly. Corticosteroids are an integral part of the management of the mucosal inflammation in chronic rhinosinusitis, and it is generally accepted that existing routes of delivery to the sinus mucosa are suboptimal. The PROPEL™ steroid-releasing implant (Intersect ENT) initiates a new era in topical therapy providing controlled drug delivery directly to the sinus tissue." — Kennedy DW. The PROPEL™ steroid-releasing bioabsorbable implant to improve outcomes of sinus surgery. Expert Review of Respiratory Medicine.
Learn more about the Propel sinus stent. Watch this video (1:23 min) to see how the stent is placed and how it works: