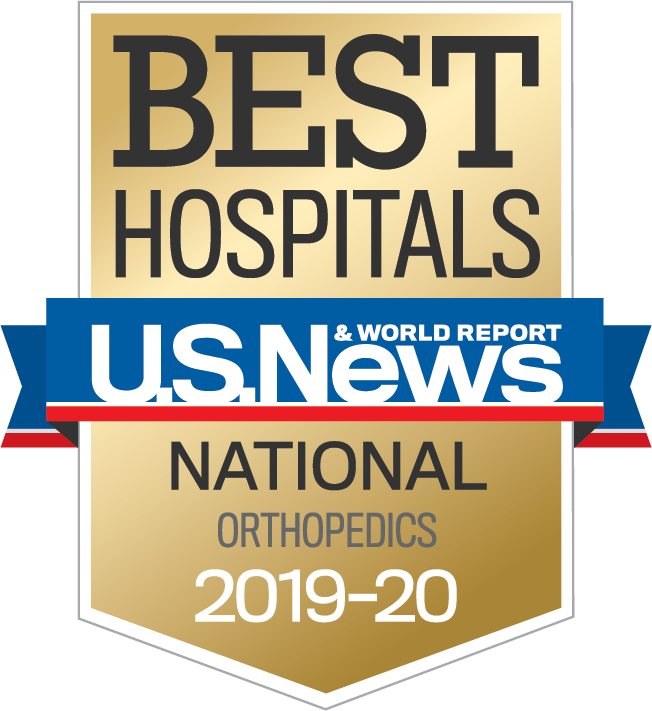 Stony Brook University Hospital has been ranked nationally for orthopaedics by U.S. News & World Report Best Hospitals 2019-2020 survey; this assessment is designed to assist patients and their doctors in making informed decisions about where to seek care.

"I am very proud that our orthopaedic surgical team has been ranked by U.S. News & World Report as one of the top orthopaedic programs in the nation," stated Dr. Lawrence Hurst, Professor and Chairman, Chief of the Division of Hand Surgery for the Department of Orthopaedics. "This ranking is testimony to the hard work our surgeons dedicate to patient care, research and surgical education on a daily basis."

Overall ranking is based on a combination of patient outcomes, such as discharge-to-home and risk-adjusted survival rates, in addition to processes of care and resources, including patient experience, patient and clinical services, number of patients, quality of nursing, and opinions from over 30,000 physicians. 

U.S. News, a global authority in hospital rankings, evaluates nearly 5,000 medical centers across the country on 16 specialties and 9 procedures and conditions. Only 165 hospitals out of more than 4,500 in the United States performed well enough to be nationally ranked in one or more specialties. 

For a full listing of our Stony Brook Orthopaedic Associates' locations, click here. 
---
About U.S. News & World Report
U.S. News & World Report is the global leader in quality rankings that empower people to make better, more informed decisions about important issues affecting their lives. A digital news and information company focused on Education, Health, Money, Travel, Cars and Civic, USNews.com provides consumer advice, rankings and analysis to serve people making complex decisions throughout all stages of life. More than 40 million people visit USNews.com each month for research and guidance. Founded in 1933, U.S. News is headquartered in Washington, D.C.