Stony Brook University Hospital Named Among Top 25 in the Nation for Environmental Excellence
Stony Brook University Hospital has once again been recognized for excellence in its sustainability efforts by Practice Greenhealth, the nation's leading organization dedicated to environmental sustainability in healthcare.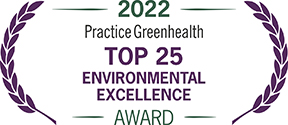 This year, Stony Brook was named among the Top 25 in the nation for Environmental Excellence, which is the highest honor awarded by Practice Greenhealth. The hospital was previously honored for Environmental Excellence in 2021 and presented with the Top 25 award in 2020.
Hospitals recognized with the Top 25 Environmental Excellence Award are leading the industry in all-around sustainability performance, demonstrating comprehensive programs and illustrating how sustainability is entrenched in their organizational culture. Based on a rigorous scoring system, the award honors success in a range of sustainability programs, including leadership, waste, chemicals, greening the operating room, food, sustainable procurement, energy, water, climate, transportation and green building.
In addition to the Top 25 Environmental Excellence Award, Practice Greenhealth recognized Stony Brook with:
Two Circle of Excellence Awards as a Chemicals Circle Honoree and Transportation Circle Honoree. The Circle of Excellence Awards celebrate hospitals that have not only earned an award for all-around sustainability achievement but have also been identified for their top-scoring programs in each category of sustainability.
Greening the OR Recognition Award, which honors facilities that have made substantial progress in reducing the impact of the surgical environment and improving environmental performance in the operating room.
"At Stony Brook University Hospital, our strong commitment to sustainable healthcare has led the way for others in the region, and our sustainability program has grown considerably over the years. It's so gratifying to know that the work we are doing is valued and appreciated," said Carol Gomes, MS, FACHE, CPHQ, Chief Executive Officer, Stony Brook University Hospital. "We are honored to receive this recognition from Practice Greenhealth and take pride in knowing that our continued efforts will have a positive impact on our patients, staff and the community for years to come."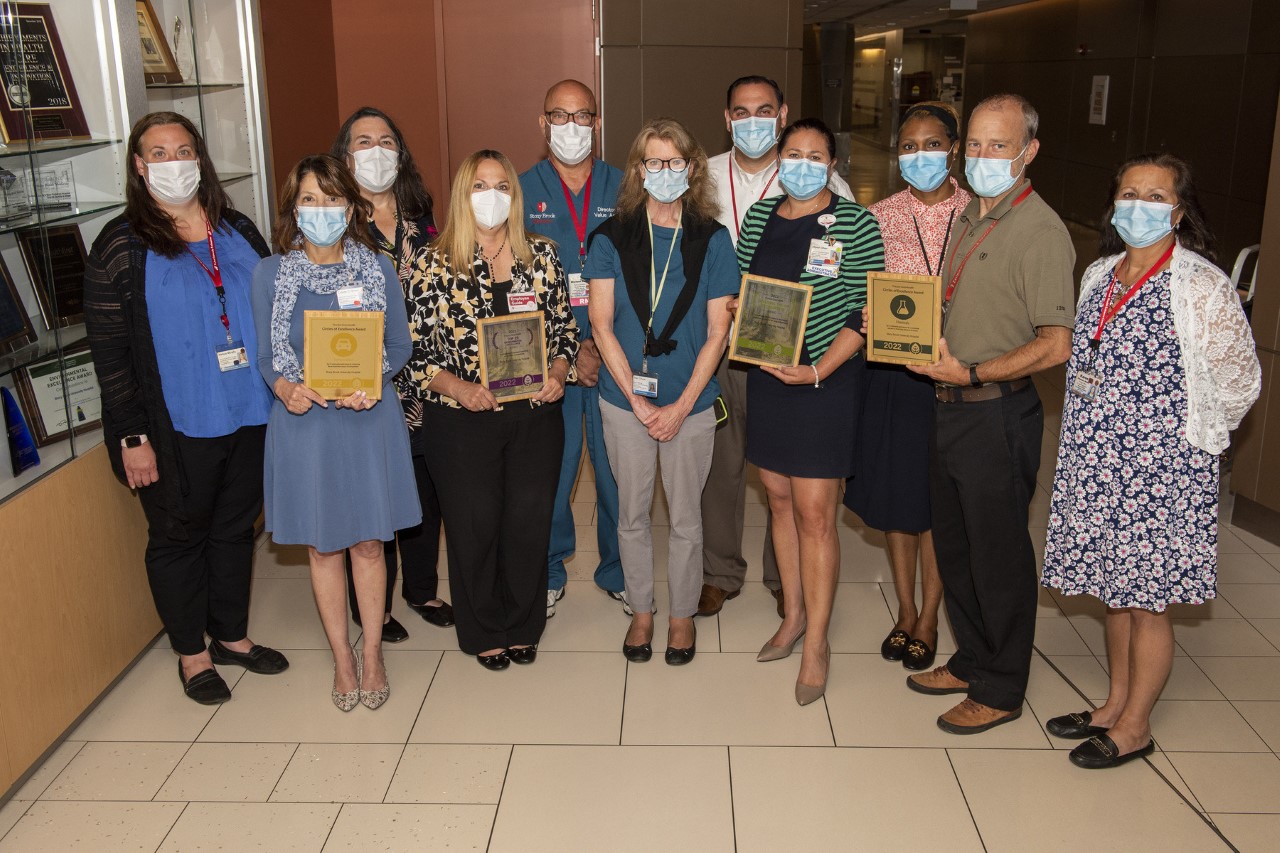 The hospital has been celebrated by Practice Greenhealth for many years, dating as far back as 2006 with its first award: the Making Medicine Mercury Free Award. Since then, the hospital has been a recipient of multiple awards over many years, including the Practice Greenhealth Top 25 Hospitals Award, as well as the Partner for Change Award, the Greenhealth Emerald Award, Greening the OR Award and Chemical Excellence Award.
"I am delighted that the great efforts of many staff members, both clinical and non-clinical, have been recognized again by Practice Greenhealth. Many people, from housekeepers, to transporters, to laboratory workers, to clinical staff and management, make day-to-day decisions as they continue to reduce the hospital's environmental footprint," said Barbara A. Boyle, CIH, CSP, Director of Healthcare Safety, Environmental Health and Safety, Division of Enterprise Risk Management. "Strong leadership and empowered staff have led to this outcome. These awards serve to strengthen our resolve to continue to work on sustainability issues."
Some of the hospital's sustainability achievements during the past year include:
The complete elimination of ethylene oxide (ETO) usage and removal of associated equipment (sterilizers/aerators and abators) from the Central Sterile Services Department.
A partnership with Stony Brook University to increase hospital composting by 10 percent.
An increase in the hospital's off-site recycling quantities by eight percent with the collection of corrugated cardboard from two new off-site units.
The addition of a sustainability question to the hospital's Employee Engagement Survey to establish a baseline metric for staff awareness of the hospital's Healthcare Sustainability Program.
A harvest of close to 1,300 pounds of produce from the hospital's Stony Brook Heights Rooftop Farm.
There are 28 members of the Sustainability Steering Committee that lead and participate in a number of work groups, but many other individuals throughout the hospital significantly contribute to the success of Stony Brook's sustainability program on a daily basis. Visit Stony Brook University Hospital's Sustainability website to learn more.