Environmentally Preferable Purchasing
Overview: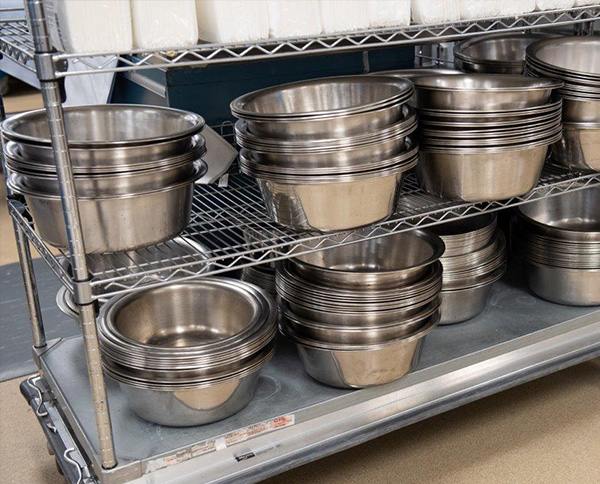 The U.S. healthcare industry spends more than $200 billion annually on medical and non-medical products. Unfortunately, many of the products and materials that come into a hospital may be harmful to patients, staff and visitors, because they may contain or release (during production, use or disposal) carcinogens or toxins. Environmentally preferable purchasing (EPP), in healthcare, means buying products and services that are safer for human health and the environment when compared with competing products and services. EPP plans should include procedures that expand the scope of environmental purchasing, as new environmentally healthy products are identified. Environmentally preferable purchasing should also help the healthcare facility reduce waste and operate more efficiently, while still placing the safety of patients, staff and visitors first.
Goals 2021:
Create an Administrative Policy and Procedure for the SUD reprocessing program
Increase purchase of recycled, reprocessed and "green" products
Highlights:
In the Print Shop, we use only recycled paper; some of the paper (white) is close to 100 percent recycled. We purchase only paints, adhesives and sealants that are low or no VOC (volatile organic compounds.) We purchase reusable surgical items and reprocessed medical devices (such as electrophysiology catheters) where clinically preferable. We purchase flooring, wall coverings, paints, mats, finishes, furniture and exterior materials that avoid chemicals of concern.
We have changed the way we wash patients, which allows us to create a much smaller carbon footprint and has eliminated the use of 100,000 plastic wash basins per year. Instead of plastic wash basins, we now wash patients with pre-moistened towels, made from recycled paper, that decompose.
In operating rooms, we use the Neptune system to consolidate medical waste so it can be properly disposed.
Our Product Management Committee approves purchases of all clinical products. End-user departments must tell us whether the products they want to purchase contain such substances as PVC, DEHC, mercury and lead.
Recognition:
We have twice won the Environmental Excellence Award, from reprocessing vendor Sterilmed, for purchase of recycled and reprocessed products.
Team:
Steve Weisman, Michael DeMasi, Bertrand Sansaricq, Glenn De Turris
Policies:
EC0069 Hospital Recycling and Sustainability