Safer Chemicals
Overview: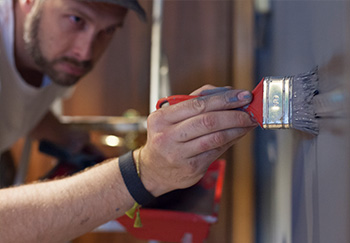 We have increasing amounts of data about exposure to toxic chemicals and the effects on human health – such exposure can play a significant role in the cause and development of diseases. Therefore, healthcare facilities have a particularly urgent responsibility to use safer, and fewer, chemicals. Hospitals strive to segregate and manage pharmaceutical wastes; eliminate mercury, PVC and DEHP; use greener chemicals and equipment for cleaning; use safer disinfectants and sterilizing agents; and move to automatic machine washing for sterilization of medical instruments, to prevent staff exposure to chemicals.
Goals 2023: 

1.    Explore the use of a variety of UV-C devices.
2.    Standardize the use of Oxivir. 
Highlights:
In 2022, we set a number of goals and made progress towards them. We continue to build on that work.
Research and implement the use of green products in the hospital, including hand soap and industrial cleaning products:  We have successfully transitioned our custodial products to green products with the exception limited to floor finishers, for which we are seeking appropriate products.
Increase spend on green chemicals with a focus on window cleaners:  We have moved to 100% green spend of glass cleaners.
Explore using pre-finished vinyl flooring during patient room renovation to eliminate use of strip and wax. We are currently using a Green Seal floor stripper.
Review the use of Bioquell and Oxivir: Bioquell was not used in 2022. We have begun considering UV-C devices. Oxivir is in use.
The Histology Laboratory eliminated 80 gallons of alcohol monthly, by purchasing two new, environmentally-friendly stains that don't use alcohol.
We eliminated the use of antimicrobial hand soaps containing triclosan or triclocarban. When cleaning floors, our automatic floor scrubber machines use only water (not chemicals).
We have virtually eliminated the disinfectant glutaraldehyde and moved to safer alternatives, such as hydrogen peroxide.
To stop manual disinfection of equipment (which exposes staff to disinfecting agents), we use automatic machine washers.
We use vacuums certified by the Carpet & Rug Institute's Seal of Approval/Green Label program for commercial vacuums.
We make sure that these products in our Neonatal Intensive Care Unit are free of PVC and DEHP: breast pumps, examination gloves and vascular catheters.
To reduce chemical pesticide use, we've implemented an integrated pest management plan that focuses on prevention as the primary means of pest control, both indoors in buildings and outdoors on grounds. Our pest management contractor is certified green.
We have completely eliminated the use of EtO (ethylene oxide) gas, a highly toxic sterilizing agent for surgical instruments. We purchased Sterrads – sterilizing machines that use hydrogen peroxide, a cleaner and more efficient sterilizing agent. (Also see Greening the OR).)
Anatomical Pathology staff removed and properly disposed of approximately 50% of their stored formalin specimen containers from the Autopsy specimen storage room, reducing potential staff exposure to formalin.
Environmental Health & Safety can now generate detailed inventories from the hospital's electronic SDS database, SDSPro, of Particularly Hazardous Substances, PHS, (reproductive hazards, highly toxic and carcinogens), as defined by the OSHA Laboratory Standard.  Reports can be queried by facility and/or department.  Information from these reports can be used to focus on eliminating identified products.
Recognition:
In 2020 and 2022, the work of this group was recognized by Practice Greenhealth in their Circles of Excellence award, which commends the top programs nationwide.
Stony Brook Medicine won a 2016 Vizient Sustainability Excellence Award, for our Microfiber Mop Program. Using microfiber – which is a more efficient cleaning method than using water and chemicals – yields many benefits. It helps the environment, makes it safer for staff to clean floors, and improves cleanliness of patient care areas. Cleaning staff no longer have to wring out dirty mops or handle buckets of dirty water. The process conserves water and microfiber is providing a more thorough cleaning of all surface areas of the flooring. Vizient Sustainability Excellence Awards are given by Vizient, the largest member-owned healthcare company in the country, to hospitals that demonstrate commitment to sustainability practices by implementing a new program with measurable success. 
Team:
Michael DeMasi*, Nikki Hamblin, Martha Houlihan, Ellen O'Hare, Ally Silver
Policies:        
LD0105 Clinical Products Request, Standards and Evaluation Program and Process