Energy/Water Conservation
Overview: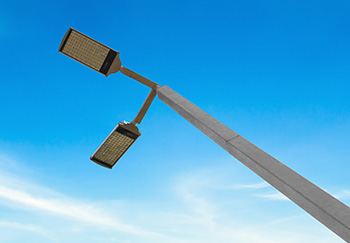 All New York State buildings, including hospitals, are working to meet the state's mandate of a 20 percent improvement in their energy efficiency by 2020. However, hospitals face particular energy-related challenges that will require an ongoing commitment to meet the state's energy efficiency mandate. Hospitals are the most water-intensive facilities in the country, representing seven percent of all commercial and institutional use. And according to the U.S. Environmental Protection Agency, inpatient healthcare ranks as the second largest commercial energy user, after the food service industry. Hospitals must address those issues – and continue to conserve water and energy, reduce energy consumption, and minimize costs – without compromising the care they deliver to their communities.
Goals:
Install motion sensor lighting where use is indicated
Sub-meter steam and natural gas
Interior hospital lighting upgrade to LED
Upgrade to variable air volume units
HVAC upgrades to air handlers
Complete NYPA goals
Develop a water reduction plan
Meter for irrigation
Conduct a water audit
Explore other opportunities for renewable energy use
Investigate metrics for facility greenhouse gas emission tracking
Results:
During the next three years, we will replace nine air handling units with more efficient ones. We are upgrading all the controls on heating, ventilation and air conditioning units, so that the units will operate more efficiently, conserve energy and reduce maintenance costs.
Sub-metering measures energy use (electricity, gas, temperature and chilled water) specific to each building. This will help us devise energy management plans specific to building needs.
We completed temperature setbacks in operating rooms, including new hybrid operating rooms (we lower the temperature at night, to save energy and reduce costs.) In 2018, we extended this to the Ambulatory Surgery Center.
To cut down on the energy used by vending machines, we installed VendingMiser. It powers down a vending machine when its surrounding area is vacant (which VendingMiser detects with a passive infrared sensor), while maintaining temperature of the product inside the machine. This lowers maintenance costs of vending machines and extends the life of front panel fluorescent lamps.
All hospital elevators were upgraded with PORT Technology which optimizes the number of trips up and down by batching people when they select a floor. This technology helps us operate more efficiently and we are told that our eight elevators are equivalent to 10 with this new technology.
We upgraded all hospital interior and exterior (streetlights, hospital garage and open parking lots) lighting to LED lights. We realized a 67 percent energy savings when we converted from regular to LED lighting. LED lights last longer and are brighter than electric lights.
Recognition:
Stony Brook Medicine won a 2016 Vizient Sustainability Excellence Award for our Deck Rehabilitation Project on the Health Sciences Tower rooftop. The buildings were experiencing temperature control issues. We installed more efficient insulation, and replaced the rusted beams that were supporting the infrastructure. New high-efficiency insulation was installed and all lighting was replaced with LEDs. Support steel was replaced. New doors were installed to inhibit outside temperatures from entering. The facility roofs are now water-tight, and the area above the ceiling has significantly higher temperatures on cold days and lower temperatures on hot days. Vizient Sustainability Excellence Awards are given by Vizient, the largest member-owned healthcare company in the country, to hospitals that demonstrate commitment to sustainability by implementing a new program that has measurable success.
Team:
Melissa Murphy, Michael Cullen, James Prudenti, Cliff Roggemann and Paul Marotta.
Policies:
Operating Room Energy Conservation Policy and Procedure