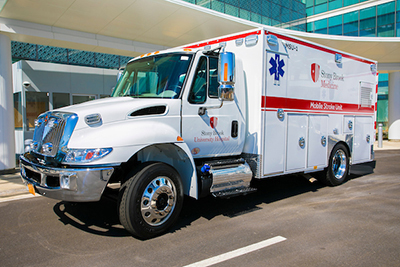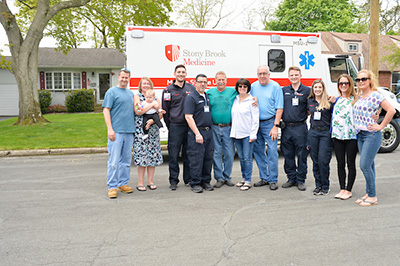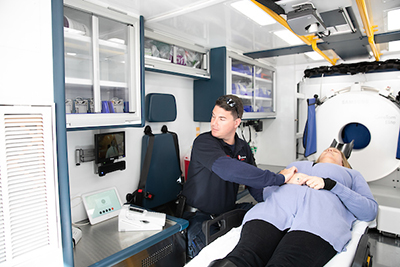 Suffolk County residents now have one more reason to look to Stony Brook Medicine for the highest level of stroke care. In April 2019, Stony Brook launched Long Island's first mobile stroke unit program, designed to provide specialized, life-saving care to people within the critical moments of stroke before they even get to the hospital. And it already is. This revolutionary pre-hospital process markedly accelerates the time to make an accurate stroke diagnosis, allows for time-sensitive stroke therapies to be administered earlier, and allows for the transport of stroke patients directly to the most appropriate hospital for the level of care they require, the first time. The result will be more lives saved, and better outcomes through earlier interventions. While new to Long Island, mobile stroke units have successfully reduced stroke disability and have improved survival rates in other major metropolitan areas across the country.
Contact: eric.niegelberg@stonybrookmedicine.edu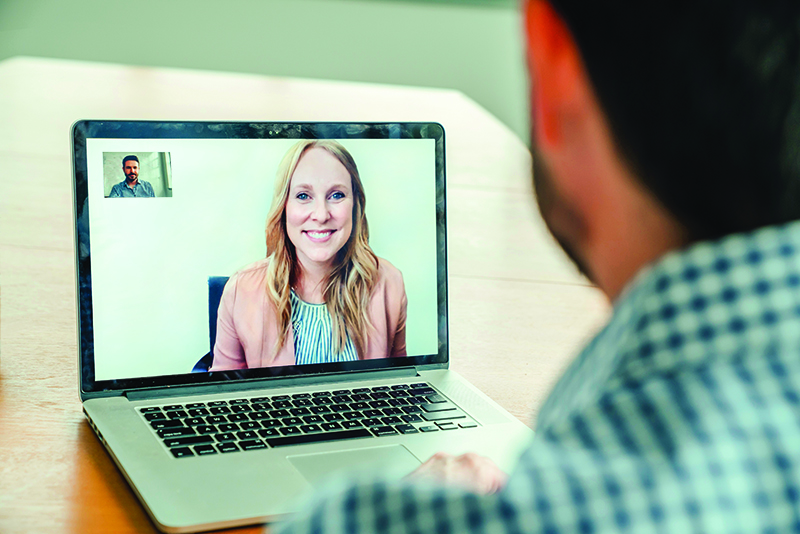 For many years, Stony Brook Psychiatric Associates has collaborated with behavioral health specialists on the East End of Long Island. Now we've expanded our collaboration to include behavioral health services via confidential videoconferencing to our East End community as the need for behavioral health specialty care services continues to grow.  This method, which is called telepsychiatry, has been proven to be a timely, convenient and affordable option. Because while some people feel completely comfortable meeting face to face with a behavioral health specialist, others don't. And sometimes an in-person appointment works fine and other times it doesn't. For all those times when it doesn't, there's telepsychiatry.
The way it works is that your behavioral health team collaborates closely with our counterparts at Stony Brook Psychiatric Associates to screen and identify whether you're a potential candidate for Stony Brook Telepsychiatry Services. If we determine that you are, then together we can provide you with ongoing care.
Telepsychiatry sessions are designed to be a direct, private interaction between you and a psychiatrist. It can be for an evaluation, a therapy session (individual, group or family), and can also be used for patient education and medication management. Our telepsychiatry option also provides the opportunity for consults between members of our joint behavioral health team.
Your privacy and level of comfort are of paramount importance to use. Your telepsychiatry sessions will take place in a private room where you will not be disturbed during your treatment time. And the conversations with your Stony Brook Behavioral Health specialists are private. You and our joint behavioral health team will work together to develop a treatment plan that is right for you, right for your lifestyle and designed to aid your ability to lead a happy, healthy life.
Contact: patricia.verde@stonybrookmedicine.edu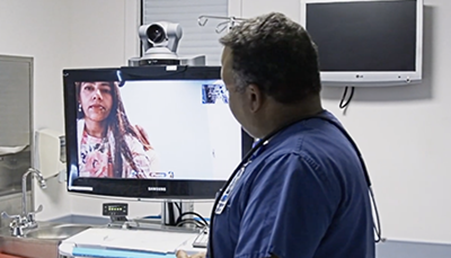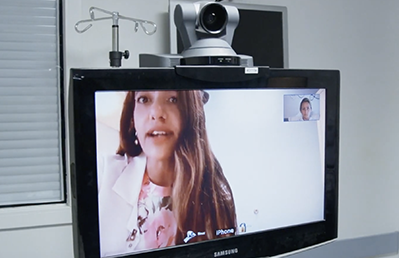 Teleneurology is an evolving branch of telemedicine that provides access to neurological care that might otherwise not be available. On the North Fork of Long Island, at Stony Brook Eastern Long Island Hospital (SBELIH), it's proving to be a game changer.
Whether an SBELIH patient is in the Emergency Department or admitted onto the hospital's inpatient medical unit, their attending physician can immediately arrange a specialist consultation with a board-certified neurologist from Stony Brook University Hospital (SBUH) to evaluate a patient and make an accurate diagnosis in real time. Using a smart phone or tablet and an audio visual app, the connection to the bedside is both direct and seamless. The consultations are appropriately documented. All questions posed by the doctors, patient or patient's family are addressed while the patient is connected to the Stony Brook specialists through the video link. Then a treatment plan is developed. Based on the vitals and other information provided to the neurologist and their own interaction with the patient, the neurologist might determine that further tests are needed, such as an MRI or EEG.
The speed, privacy, accuracy and convenience of Stony Brook Teleneurology means that in an emergency, patients may not need to be transported from the Emergency Department for neurologic evaluations, allowing the patient to receive medical services in their own community.
Some of the neurological conditions and diseases that Stony Brook Teleneurology can be used to diagnose and treat include: headache, Bell's palsy, vertigo, and Lyme disease.
Contact: jamie.friede@stonybrookmedicine.edu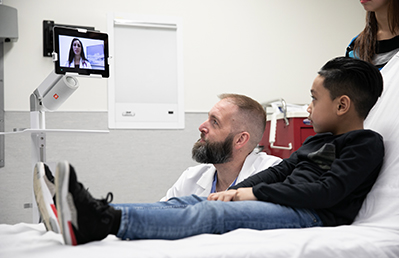 Another first in Suffolk County, this program helps improve access to specialized emergency and critical care for pediatric patients in need of medical transport from Stony Brook Southampton Hospital to Stony Brook Children's Hospital. Our dedicated transport team provides fast air and ground transportation for children who need the services of our Level 1 trauma center. Through video connectivity, our pediatric specialists can be videoconferenced in for a consultation in real time with attending clinicians at Stony Brook Southampton Hospital, the patient and the patient's family. Seeing the patient via telemedicine prior to admission, enhances the decision-making process of whether or not the pediatric patient needs to be placed in our Intensive Care Unit. Our specially trained inter-facility Pediatric Telemedicine transport team includes emergency medicine technicians, registered nurses, respiratory therapists and paramedics. Improving the transport of the patient in this manner helps lead to fewer interruptions for the family and places their minds at ease, while assuring that the family is getting the best and complete care for their child.
Contact: erin.hulfish@stonybrookmedicine.edu