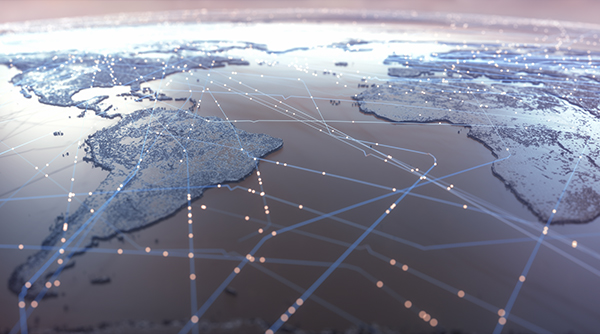 UPCOMING EVENTS
October 19-21, 2022
2022 ASAHP Annual Conference: "Leading the Charge — Advancing Innovation in Higher Education and the Health Professions"
Westin Long Beach, Long Beach, CA
Will feature insights from national and international leader. Plus concurrent and poster presentations on emerging issues.
Stony Brook Children's Hospital's  Erin Hulfish, MD, Assistant Professor of Pediatrics, Division of Critical Care Medicine, has been selected as a concurrent presenter. Topic: "Interprofessional Telehealth Training for Healthcare Students: Teaching in a Virtual World" 
 
BREAKING NEWS AND INDUSTRY UPDATES
https://www.americantelemed.org/news
STONY BROOK TELEHEALTH IN THE NEWS
09/20/22 NEWSDAY
Virtual hospital visits are the 'now of medicine'
(Active subscription to Newsday required to view)
09/15/22 NEWSDAY
Virtual ER visits changing the face of Medicine (video)
Virtual Urgent Care gaining popularity as ER alternative, and LI providers are expanding options
(Active subscription to Newsday required to view)

08/02/22    HEALTHCARE IT NEWS 
Stony Brook Medicine crafts a telehealth strategic plan that bears fruit
 
03/16/22     NEWSDAY
Smart Hospitals: For LI health systems, the future is here (pages C2, C6)
 
10/15/21     NEWSDAY
Telehealth visits down, but concept here to stay, health care officials predict 
(Active subscription to Newsday required to view)
 
07/18/21     NEWSDAY
More therapists, telehealth boost East End mental health services during pandemic
(Active subscription to Newsday required to view)
 
04/01/21    STONY BROOK UNIVERSITY NEWS
Action Plan for a Reimagined New York Focuses on Connectivity
 
03/24/21    AAMC (American Association of Medical Colleges)
What Every Doctor Needs to Know about Telemedicine
 
01/22/21   mHEALTH INTELLIGENCE
Staff Training Education May be the Keys to Telehealth Sustainability
 
01/20/21     HEALTH TECH
How Collaboration Tools Support Healthcare Providers
 
12/18/20    SOUND HEALTH AND LASTING WEALTH
Telemedicine can help surgical practices to thrive during the pandemic
 
12/08/20    BECKER'S HOSPITAL REVIEW
Stony Brook gets nearly $1 million to address telehealth disparities
 
08/11/20    ESSENCE
On Telehealth and More: Doctors Answer Your COVID-19 Questions
 
06/24/20    BLOOMBERG PODCAST
Prognosis Daily/Coronavirus: These Gadgets Know You're Sick Before You Do
 
06/18/20    BLOOMBERG BUSINESSWEEK
Apple Watch, Fitbit May Help Spot Emerging Coronavirus Outbreaks
 
05/13/20    YAHOO!FINANCE
It's gone 'shockingly well': America's hospitals have embraced remote technology amid COVID-19
 
04/30/20    INNOVATE LI
Stony Brook Medicine Shifts Telehealth Into High Gear
 
04/15/20    STONY BROOK UNIVERSITY PODCAST
Beyond the Expected: The Coronavirus Effect: Recovered
 
04/09/20    STONY BROOK UNIVERSITY PODCAST
Beyond the Expected: The Coronavirus Effect: Telehealth Response
 
04/09/20    NEWSDAY PODCAST
Newsday: Life Under Coronavirus: Future of Medicine — Episode 9
 
01/30/20    RELENTLESS HEALTH VALUE PODCAST
Areas of Promise, with Seven Health Care Thought Leaders
 
11/14/19    RELENTLESS HEALTH VALUE PODCAST
Preventing Readmissions and Improving Patient Outcomes with Telehealth and Other Digital Tools
 
12/08/18    NEWSDAY
Health Systems Expanding Digital Access to Doctors