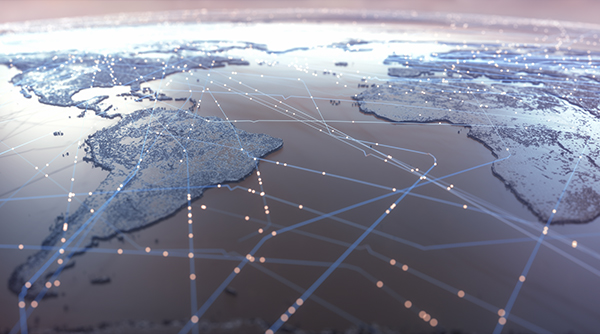 IN THE NEWS
12/18/20    SOUND HEALTH AND LASTING WEALTH
Telemedicine can help surgical practices to thrive during the pandemic
A new study that recorded patient volume at Stony Brook's Bariatric and Metabolic Weight Loss Center, reveals that follow-up telehealth visits are highly effective during the Covid-19 pandemic. The study's lead author is Aurora D. Pryor, MD, Director of the Stony Brook Bariatric and Metabolic Weight Loss Center. The full study was published in the December issue of the Annals of Surgery, and can be found here.
12/08/20    BECKER'S HOSPITAL REVIEW  
Stony Brook gets nearly $1 million to address telehealth disparities
Stony Brook received the largest FCC funding of any hospital system on Long Island as part of the FCC's COVID-19 Telehealth Program. The federal grant will help provide tablets, smartphones, a telehealth platform subscription and remote monitoring equipment to those in the community who need access to telehealth due to the ongoing pandemic.
08/11/20    ESSENCE
On Telehealth and More: Doctors Answer Your COVID-19 Questions
Even with all states in some phase of reopening, many people continue to turn to telehealth as a way to see their doctors virtually without fear of transmitting or risking infection of COVID-19. Kimberly Noel, MD, MPH, Director of Stony Brook Telehealth is one of two physicians featured in this piece that addresses concerns that people may have -- from symptoms to look for in children to if it's safe to fly and more. 
06/24/20    BLOOMBERG PODCAST
Prognosis Daily/Coronavirus: These Gadgets Know You're Sick Before You Do
Kimberly Noel, MD, MPH, Director of Stony Brook Telehealth, is interviewed (beginning at 9:44 mark) about the Oura® ring study she is leading at Stony Brook. Data from wearables such as the Oura ring, could potentially be valuable in determining who is at risk for coronavirus and provide a red flag early enough to act upon it, while also helping people make better decisions in their daily lives.
06/18/20    BLOOMBERG BUSINESSWEEK
Apple Watch, Fitbit May Help Spot Emerging Coronavirus Outbreaks 
In cases of Covid-19, changes to heart rate and other biometrics often appear before other noticeable symptoms, such as fever. Wearable devices, such as the Oura® ring that Kimberly Noel, MD, MPH, Director of Stony Brook Telehealth, is leading a study on at Stony Brook University, share biometric data collected through sensors that touch the skin and could act as critical early warning systems during the asymptomatic phase of Covid-19. 
05/13/20    YAHOO!FINANCE
It's gone 'shockingly well': America's hospitals have embraced remote technology amid COVID-19
Gerald Kelly, MD, Interim Chef Information Officer at Stony Brook Medicine, is among healthcare system technology leaders from around the country who were interviewed by Yahoo!Finance''s technology editor. Dr. Kelly, who is also a family physician, explains how Stony Brook used APple's iPads® and Microsoft Teams® to ensure that patients with chronic conditions can continue to see their regular healthcare providers during COVID-19.
04/30/20    INNOVATE LI
Stony Brook Medicine Shifts Telehealth Into High Gear
Explains how while Stony Brook Medicine had several telehealth initiatives already up and running long before COVID-19, the 'Herculean telehealth efforts' put forth since the pandemic struck, and the team behind those efforts, are worth noting. 
04/15/20    STONY BROOK UNIVERSITY PODCAST
Beyond the Expected: The Coronavirus Effect: Recovered
In this segment, Kimberly Noel, MD, MPH, Director of Stony Brook Telehealth, shares her personal and professional insights on what it was like to contract COVID-19. Now fully recovered and symptom free, Dr. Noel recalls how she was diagnosed just as many of her telehealth initiatives were taking off and explains why telehealth is so critical today in the midst of the crisis. Also featuring another COVID-19 survivor, James Vosswinkel, MD, and infectious disease expert, Susan Donelan, MD, both also from Stony Brook Medicine.
04/09/20    STONY BROOK UNIVERSITY PODCAST
Beyond the Expected: The Coronavirus Effect: Telehealth Response
This segment focuses on what Stony Brook is doing to lead the charge in supporting patients, faculty, staff, students and even healthcare providers with virtual services. Featuring Cathrine Duffy, Kristie Golden, PhD, LMHC, CRC, and Adam Gonzalez, PhD.   
04/09/20    NEWSDAY PODCAST
Newsday: Life Under Coronavirus: Future of Medicine — Episode 9
Kristie Golden, PhD, LMC, CRC, Executive Administrator/Associate Director of Operations at Stony Brook Medicine, discusses telehealth measures meant to better serve and protect patients and healthcare workers at Stony Brook University Hospital, and ways the hospital is trying to keep up the spirits of employees on the front lines. 
01/30/20    RELENTLESS HEALTH VALUE PODCAST
Areas of Promise, with Seven Health Care Thought Leaders
Featuring Kimberly Noel, MD, MPH, on inclusive innovation and how digital health can address social determinants of health.
11/14/19    RELENTLESS HEALTH VALUE PODCAST
Preventing Readmissions and Improving Patient Outcomes with Telehealth and Other Digital Tools
Kimberly Noel, MD, MPH, discusses how telehealth and other digital tools can close gaps and help patients do what they need to do to stay out of the hospital.
12/08/18    NEWSDAY
Health Systems Expanding Digital Access to Doctors
Experts, from several health systems on Long Island, including Kimberly Noel, MD, MPH from Stony Brook Medicine, talk about investments in telemedicine that are being used to launch remote services as telehealth becomes the new reality, and how it will continue to change how healthcare is delivered and how patients expect to receive care.