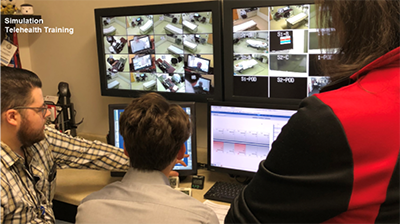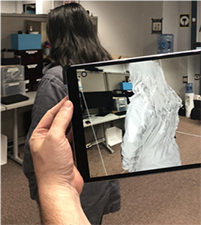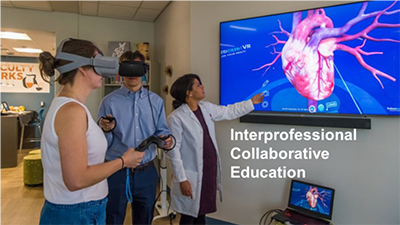 Stony Brook Telehealth offers a robust educational series for both undergraduate and graduate medical education. Some of the courses include elements of the virtual physical exam, webside manner, interprofessional education and in-depth telehealth essentials that explore the development and implementation of telehealth technologies. Classes incorporate up-to-date information as well as integrated simulation experience. For more information, contact Erin.Hulfish@stonybrookmedicine.edu, Director of Telehealth Education, Renaissance School of Medicine at Stony Brook University.
Course Title: Stony Brook Medicine Telehealth 101
Course Title: Telehealth: Docs, Data, and Disruptive Technologies
Faculty: Erin Hulfish, MD
Course Code: HTZ035
Description: In the era of disruptive technologies in healthcare, clinicians will reach a new frontier in medical practice. With more data, technology and medical literature than ever before, how will the physician's role adapt to the changing environment of the greatest reforms in healthcare? This selective will serve to introduce the topics of telehealth and telemedicine and discuss the advances in field as well as the laws, ethics, regulations and the evolving doctor-patient relationship. The course will aim to review the applications of telemedicine and future implications to the practice of medicine. https://www.stonybrook.edu/commcms/bioethics/education/mcs2-selectives.php
If you are interested in Telehealth education please contact: Telehealth@stonybrookmedicine.edu
The Interprofessional Telehealth Board is an academic collaborative composed of representatives from the different health science schools. The group creates educational resources for the healthcare community and develops standards for the practice of telehealth across disciplines, facilitates interprofessional research, creates and suggests interprofessional curricula and explores interprofessional clinical experiences.
For an overview of our innovative Telehealth Interprofessional Education Program — its inception, curricula, and how it's transforming the way our current and future clinicians are using telehealth to provide high quality care and facilitate access to care for our patients — watch this video.
For more information:
https://healthtechnology.stonybrookmedicine.edu/IPE_Telehealth/education
Or contact Dr. Stacy Jaffee Gropack (via email Jessica Rotolo)

Clinical Informatics Bootcamp
Stony Brook Clinical Informatics Bootcamp is a training program targeted to students, residents, and attending physicians, as well as nursing students, nurses, and pharmacists. The course is open at no charge to all at Stony Brook Medicine. https://bmi.stonybrookmedicine.edu/bootcamp