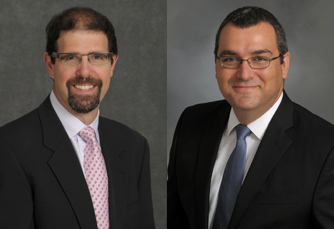 Pancreatic cancer is the devastating cancer that over time took the lives of Luciano Pavarotti, Simone Signoret, Dizzy Gillespie, Patrick Swayze, Juliet Prowse, and Anne Francis. The images of the faces of these public figures toward the end of their lives tell what terrible tolls on the body this cancer brings about.
According to the American Cancer Society, about 55,440 people (29,200 men and 26,240 women) will be diagnosed with pancreatic cancer this year, and fewer than one in five of these cancers are caught early enough to be surgically removed.
Even when diagnosed early, pancreatic cancer typically spreads rapidly, and is seldom detected in its early stages. Signs and symptoms may not appear until the cancer is quite advanced.
For all stages of pancreatic cancer combined, the one-year relative survival rate is 20%, and the five-year rate is 8%.
Survival rates are low because fewer than 10% of patients' tumors are confined to the pancreas at the time of the diagnosis; in most cases, the malignancy has already progressed to the point where surgical removal is impossible.
At Stony Brook, we offer state-of-the-art diagnosis and treatment of pancreatic cancer, including innovative surgical options. In 2009, we pioneered the procedure called irreversible electroporation (IRE), which had never before been used for pancreatic cancer; specifically, the ablation (destruction) of pancreas tumors.
Since then, we have added new techniques that help patients in their quest for better cancer care, such as robotic pancreatic surgery. With the addition of our new state-of-the-art Cancer Center, we can provide our patients the best treatment options available internationally.
Here, our surgical oncologists Aaron R. Sasson, MD, and Georgios V. Georgakis, MD, PhD, both pancreas specialists with expertise in IRE, answer frequently asked questions about this new technology and its use in treating pancreatic cancer.
Q: What is IRE?
A: IRE is a surgical technique that kills the cancer by using electrical fields to generate pores in the tumor cells. It kills tumor cells without causing collateral damage to adjacent tissue. The NanoKnife, a computerized system used for the procedure, uses brief and controlled electrical impulses to open microscopic pores in a targeted area.
By increasing the number, strength, and duration of the electrical pulses, pores in the cells remain open permanently, causing microscopic damage. The cells then die, and the body rids itself of these dead cells.
IRE is very useful in treating complex tumors that involve vital structures, such as arteries and veins, that otherwise would not be able to be treated without sacrificing such structures.
The Stony Brook Cancer Center is the first center on Long Island to be designated by the National Pancreas Foundation as a Pancreatic Cancer Center.
Q: What are the benefits of IRE?
A: IRE does not generate heat or cold, which could damage normal, adjacent tissues. For example, when a pancreatic cancer is deemed inoperable because it involves the artery that feeds the bowel, or the artery that supplies the liver, this tumor can be treated with IRE, and be destroyed. The main benefit of IRE is that it gives us the potential to offer treatment to some patients who previously had no options.
This breakthrough technology, however, is not viable for those patients where the cancer has metastasized, or spread elsewhere in the body. But, for those patients who are candidates, the procedure may result in a major improvement in quality of life and extended time beyond the anticipated few months associated with the advanced level of disease.
Q: Can IRE destroy an entire pancreas tumor?
A: IRE cannot destroy the tumor, in the same way that radical surgery does. IRE destroys the majority of the tumor, and it allows other modalities, such as chemotherapy, to have a better effect, prolonging patient survival effectively.
Q: Can IRE alone be used instead of conventional surgery to treat pancreatic cancer?
A: IRE can be used either along with conventional surgery, to maximize the potential of possible cure in patients whose tumors can be removed surgically, or it can be used alone in cases where the tumors cannot be removed. It cannot be used instead of conventional surgery.
Q: Has the safety of IRE ablation of pancreas tumors been established?
A: Yes, there are multiple published studies establishing the safety of IRE ablation of the pancreas in people.
Patients with pancreatic cancer who come to Stony Brook can be assured that they will receive the most sophisticated and compassionate care available today.
Q: How do patients tolerate the IRE procedure? Is it easy or hard to undergo?
A: IRE ablation for pancreatic tumors is applied surgically most of the times; that is, it needs a surgical procedure, either through small or big incision. Because there is nothing removed during these procedures, the recovery time is significantly shortened compared to the classic operations for pancreatic cancer.
Q: What are the side effects of IRE when used to treat pancreatic cancer?
A: The most common side effect is self-limiting pain. This pain typically lasts for a few days and passes without any major interventions. Other side effects can include pancreatitis, bleeding around the site of application, and leak of pancreatic or biliary juices.
Q: How long — in terms of years — has IRE treatment been shown to extend survival?
A: The median survival of patients who have been through IRE ablation of their inoperable tumors can be up to 27 months, according to published data.
Q: Is IRE for pancreatic cancer widely available?
A: Unfortunately, it is not. IRE is only available at select centers, including Stony Brook Cancer Center.
Q: What is the benefit of having IRE pancreas tumor ablation treatment at Stony Brook Cancer Center?
A: At Stony Brook Cancer Center, we provide world-class patient care from highly specialized doctors, using cutting-edge technology, in the heart of Long Island. We provide comprehensive diagnosis and multidisciplinary treatment for pancreatic cancer, and are leading the way in patient care.
Our center is designated by the National Pancreas Foundation (NPF) as a Pancreatic Cancer Center. It is the first NPF Cancer Center on Long Island. The NPF offers this distinction only to those institutions that treat the "whole patient" and that offer some of the best outcomes and improved quality of life for patients with pancreatic cancer.
Patients with pancreatic cancer who come to Stony Brook can be assured that they will receive the most sophisticated and compassionate care available today, and that IRE may indeed be a life-extending option for them.
Learn more about pancreatic cancer from the American Cancer Society. For consultations/appointments with our surgical oncologists, please call 631-444-8086. To see how IRE is done, watch this animation (1:03 min):