Our Mission 
University Associates in Obstetrics & Gynecology recognizes the importance of access to routine gynecologic care for all patients. We are committed to providing preventive care services such as cervical cancer screenings, STI testing, contraceptive counseling and mammograms to our community, regardless of insurance status. Our AccessGYN program is dedicated to offering free gynecologic care to uninsured patients.

AccessGyn is available every 3rd Wednesday of the month at our Bohemia office, located at: 
4875 Sunrise Hwy, Suite 200
Bohemia, NY 11716

For appointments, please call (631) 444-4686
---
Our Services
 
Pelvic Exams
Pap Smears and HPV Testing
Mammograms
Contraception Counseling
Gynecologic Ultrasounds
Testing for Sexually Transmitted Infections 
Contraception 
 
---
Frequently Asked Questions 
Cervical Cancer Screening 
What is cervical cancer? 

Cervical cancer is uncontrolled and abnormal growth of cells of the cervix. The cervix is the lowest part of the uterus (womb) and connects the vagina to the uterus. As cervical cancer grows and multiplies, it can invade more areas of the cervix. Eventually spreading to the uterus and surrounding tissues and organs.
Who is at risk for cervical cancer? 

All people who have a cervix are at risk of cervical cancer. People are at an increased risk if they smoke, have a weakened immune system, have multiple sexual partners, or have a history of a high-risk type of human papilloma virus.  

What causes cervical cancer?

Most cervical cancers are caused by a virus known as the human papilloma virus (HPV). When the cervix is infected with the virus, cervical cells begin to undergo changes which over time can become cancer. 
What is HPV?

Human Papillomavirus, or HPV, is a virus with over 200 types, such as HPV 16 and HPV 18. Some types of HPV cause mild infections while other types can cause cancer. HPV is very common and spreads through skin to skin contact. Skin to skin contact often occurs during sexual contact. . Almost everyone who is sexually active has come into contact with HPV. Most times, the body clears the HPV infection on its own. If the virus is not cleared, it can cause changes in the cells infected, which over time can lead to cancer. Cancer linked to HPV has been found in the cervix, vagina, vulva, anus, mouth, and throat.
For additional information on HPV, please visit:  https://www.suffolkcountyny.gov/Departments/Health-Services/Cancer-Prevention-and-Health-Promotion-Coalition/HPV-and-Cancer
How do we screen for cervical cancer?

Your healthcare provider can easily screen for cervical cancer during routine pelvic exams. A speculum is placed in the vagina to help clearly see the cervix. The cervix is then brushed to collect a small sample of cells, which are sent to a lab for examination. This brushing of the cervix is called a Pap smear or Pap test. This sample can also be used to test for HPV, the virus that can cause cervical cancer. Not every pelvic exam involves this specific cervical cancer screening test, so it is important to clarify the date of your last Pap with your provider.

What can a Pap test tell me, and why is it important?

Pap smears can diagnose precancerous changes in cervical cells. These changes are typically described as low grade or high grade. People with these changes may require more frequent testing, a biopsy of the cervix (sometimes called "colposcopy"), or treatment to remove the abnormal cells. These changes happen slowly, over several years, so screening allows us to diagnose and treat them before they become cancer.
How often should people be screened for cervical cancer?

Generally, people with a cervix should have a Pap smear with or without an HPV test every 3-5 years.

- Age 21-29: Pap test every 3 years; no HPV test

- Age 30-65: Pap and HPV test every 5 years (also called "co-testing"), or Pap alone every 3 years

These recommendations may change if you have a recent history of an abnormal Pap smear, or if you have other medical conditions (such as HIV or a weakened immune system) that may put you at greater risk for developing cervical cancer.
When should I stop having Pap tests?

If you are over 65, you can stop having Pap tests if you have no history of high-grade changes or cancer of the cervix, and have had three negative Pap tests, or two negative Pap/HPV tests, in the last 10 years.

If you have had a hysterectomy (surgical removal of the uterus), you should discuss your need to continue Pap smears with your provider. This will depend on whether the cervix was also removed at the time of surgery, whether you have any history of cervical changes or cancer, and why the hysterectomy was performed.

What else can I do to prevent cervical cancer?

The HPV vaccine is one of the best tools to protect against this cancer-causing virus. By priming the body's ability to fight off the virus, we can avoid HPV infection, and eliminate the primary source of these precancerous changes in cervix.

In addition to getting the HPV vaccine and regularly screening with Pap smears and HPV tests, avoiding smoking and practicing safe sex can help limit exposure to the virus and strengthen the body's response to it.
STI Screening
Mammograms
---
Our Team
Directors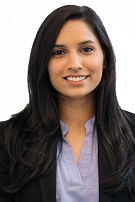 Rabale Hasan, MD, MPH
Resident in Obstetrics & Gynecology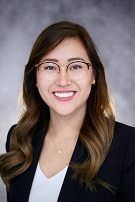 Christine Oak, MD
Resident in Obstetrics & Gynecology

Associate Directors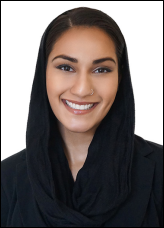 Serosh Naeem, MD,
Resident in Obstetrics & Gynecology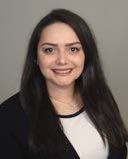 Lama Noureddine
Resident in Obstetrics & Gynecology

Oladunni Ogundipe
Resident in Obstetrics & Gynecology

Faculty Advisors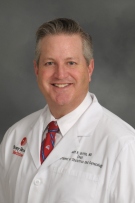 Todd Griffin, MD
Chairman, Department of Obstetrics & Gynecology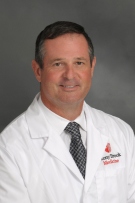 William Burke, MD
Director of Gynecologic Oncology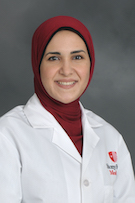 Ingy Khattaby, MD
Department of Obstetrics & Gynecology
Participating Providers

Office Manager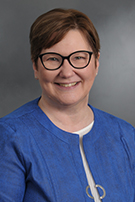 Elsa Singh
Senior Medical Practice Manager
---
Contact Us
4875 Sunrise Hwy, Suite 200
Bohemia, NY 11716
For appointments, call (631) 444-4686