Join Stony Brook's IBD Center Team at the Take Steps Walk for Crohn's & Colitis
Sunday, Oct. 22, 11:30 am (check-in and registration); 11:30 am to 2:30 pm (family friendly festival); 1 pm (walk start)
Stony Brook University, Student Activities Center (SAC) Plaza, 100 Nicolls Road, Stony Brook

Our IBD Center Team leads are: Jeffrey Morganstern, MD; Ramona Rajapakse, MD, FRCP; and Paula Denoya, MD
This 2.8-mile walk will help Stony Brook Medicine and the Long Island Chapter of the Crohn's & Colitis Foundation raise money for crucial research and a future that's free from Crohn's disease and ulcerative colitis. We invite you to join a caring community of more than 1,000 patients, loved ones, friends and supporters who empower and inspire each other fight these diseases. Bring the family and enjoy the festivities! There will be live music, food, kids' entertainment, magic provided by MagicAid, warm ups courtesy of Pure Barre and interactive educational stations. Come take a walk with Wolfie leading the way!
Join the IBD Center Team at Stony Brook Medicine or make a donation at: http://online.ccfa.org/goto/stonybrookmedicine2017
Learn more or start your own walk team at: cctakesteps.org/easternlongisland2017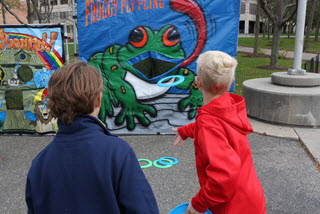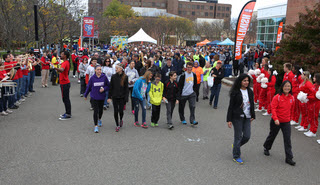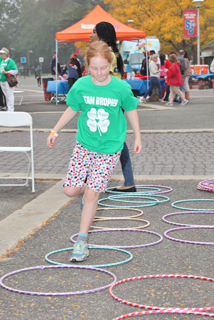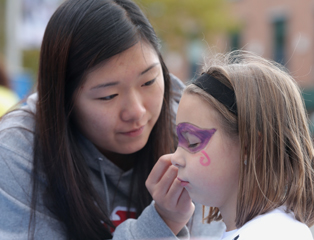 Since its inception, Take Steps has raised more than $60 million to fund mission-critical research and patient support programs. More than 80 cents of each dollar raised goes directly to funding this mission. By partnering with the Crohn's & Colitis Foundation and being a part of Take Steps, the entire IBD Center at Stony Brook Medicine is making a commitment to the Long Island IBD community (an estimated 40,000 of the children and adults live here on Long Island) that nothing is more important than finding better, more effective treatments, and ultimately, cures.
ABOUT CROHN'S AND COLITIS:
Crohn's disease and Ulcerative colitis (UC) are inflammatory diseases of the bowel, broadly categorized as inflammatory bowel disease, or IBD. As many as seven out of 100,000 people in the U.S. develop Crohn's disease, and 10-15 people out of 100,000 develop UC.
IBD can present with a variety of symptoms, depending on whether it is Crohn's disease or UC, and depending on the area of bowel that is affected. Some common symptoms include abdominal pain, diarrhea, rectal bleeding, loss of appetite, weight loss, fevers and anemia. UC and Crohn's disease can also present with extraintestinal manifestations such as joint pains, skin rashes, eye problems, liver problems and anemia.
Stony Brook Medicine is teaming up with the Long Island chapter of the Crohn's & Colitis Foundation to provide patients and families with the latest information about Inflammatory Bowel Disease (IBD). Through fundraising events like the Take Steps for Crohn's & Colitis Walk, we can help support local patient programs, as well as important research projects. The more money raised, the closer we will be to making life more manageable for patients suffering with IBD.