The Stony Brook Ob/Gyn Pride Clinic welcomes all individuals regardless of their gender identity, expression or sexual orientation.
We provide a wide variety of services including:
Preventative care (annual exams, pap smears, mammograms, etc.)
Contraception
Screening for sexually transmitted infections
In-office rapid HIV testing and HIV PrEP
Management of menstrual periods
Management of vaginal discharge and yeast infections
Gender affirming therapies
The Pride Clinic is open on the first Monday evening of the month at the OB/Gyn Bohemia office.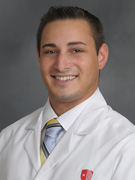 Joseph W Bacchi, MD, MBA
For more info: https://womenshealth.stonybrookmedicine.edu/DEI/Locations/pride