Upcoming Events
American Cancer Society and ACS Cancer Action Network Webinar
Breaking Barriers to Cancer Screening, Treatment and Care in the LGBTQ+ Community
June 28, 2023
12:00pm-1:00pm
The goal of this one-hour Webinar will be to focus on providing community members, clinicians and care teams with education on breaking barriers to screening, treatment and care in the LGBTQ+ community as well as the legislation that ACS CAN is supporting to ensure access to cancer care.
Joan Hogan, DSW, LCSW, OSW-C
Oncology Social Work Manager Rutgers Cancer Institute of NJ
Jacqueline Norrell DNP FNP-BC
Oncology Advanced Practice
Nurse and Director Nursing Informatics Rutgers Cancer Institute of NJ
Gilbert Baez, M.Ed
Manager, Oncology Support Services Atlantic Health System
Bill Sherman
ManagingDirector, Advocacy American Cancer Society Cancer Action Network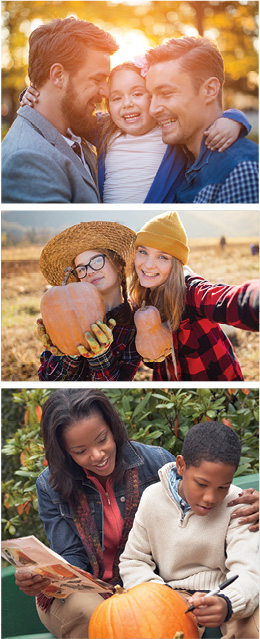 SAVE THE DATE
3rd annual Coming Out Day festival at the Suffolk County Farm in Yaphank on October 14.
This is a family-friendly outdoor event from 4 pm to 7 pm with fun activities and supportive resources for families.
More info to come.
Past Events Photo Gallery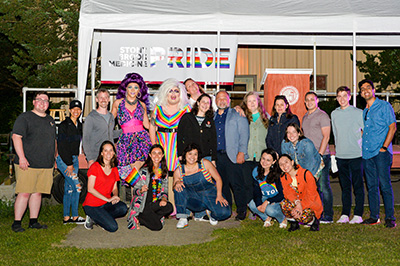 Coming Out Day Celebration
Hosted by Suffolk County Farm and Education Center
Co-sponsored by:
Cornell Cooperative Extension of Suffolk County
Suffolk County Farm and Education Center
Stony Brook Medicine
Stony Brook Southampton Hospital
Stony Brook Eastern Long Island Hospital   
Stony Brook Children's Hospital
The Edie Windsor Healthcare Center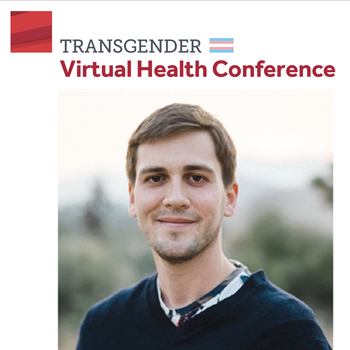 Transgender Health Conference
Learn more about gender-affirming care, what's new on the research front, and how Stony Brook is addressing the needs of its campuses and the surrounding community.
Watch Video >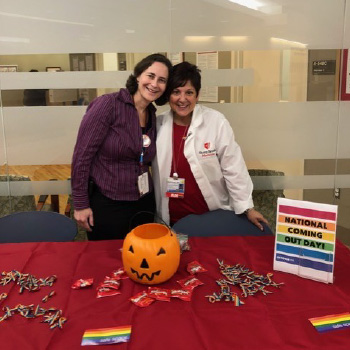 National Coming Out Day at Stony Brook Medicine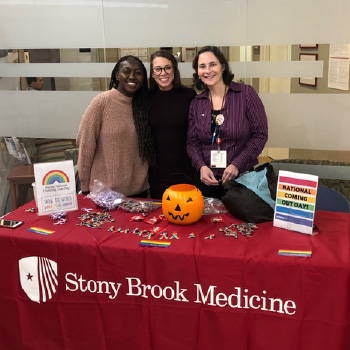 National Coming Out Day at Stony Brook Medicine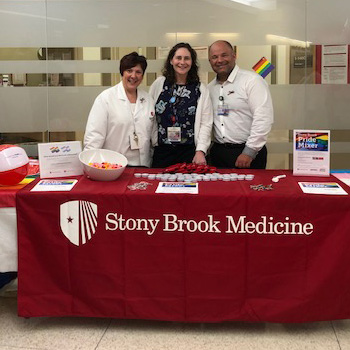 Stony Brook LGBTQ* Committee Co-Chairs Rose Cardin MSN, RN, Dr. Allison Eliscu, Dr. Adam Gonzalez Pride Month Event at Stony Brook Medicine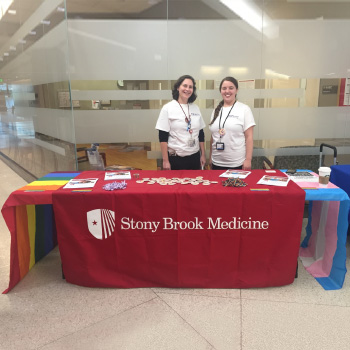 New York HIV PrEP Awareness at Stony Brook Medicine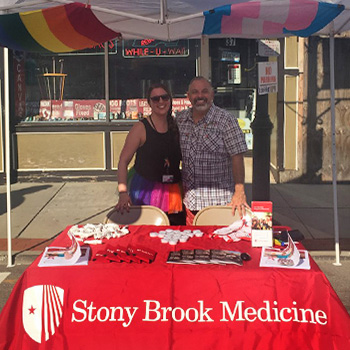 Stony Brook Medicine at Alive After Five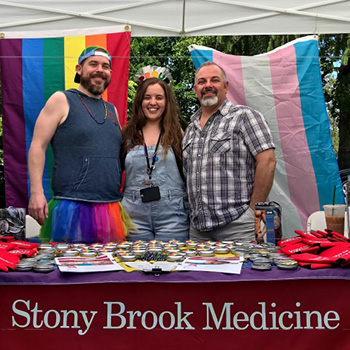 Stony Brook Medicine at Long Island Equality March & LGBTQIA Pride Picnic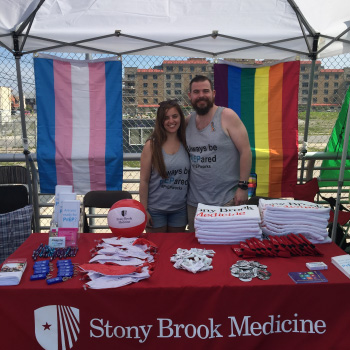 Stony Brook Medicine at Long Island Pride