Expertise | Personalized | Shorter Wait Time | Close to Home | Latest Advances | Life Changing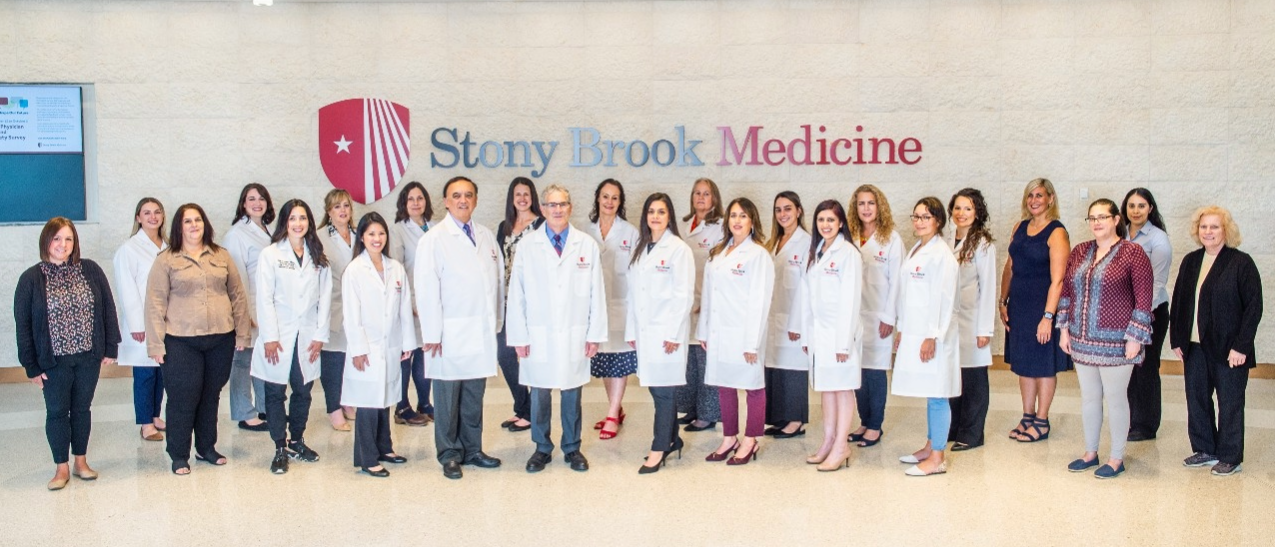 Our Mission:
The Kidney Transplantation Services team at Stony Brook Medicine prides itself on one goal: paving the smoothest path possible for the recipients, donors, and loved ones involved in a kidney transplant.
Our History:
The Kidney Transplantation Program was started in 1979, making it the oldest and most active program on Long Island. Wayne C. Waltzer, MD, FACS, Director of Kidney Transplantation Services, and Professor and Chairman of Urology has been instrumental in building the program into the prestigious, accredited center it is today. To date, the program has performed over 2,000 kidney transplants with a one-year graft survival success rate that stands at over 94%. Our kidney transplant program is in the top 20% of programs nationally by patient volume.
The Stony Brook Difference:
Our team is comprised of world-class surgeons, compassionate nurse coordinators, and caring administrative staff that are focused on making your experience as pleasant as possible. We understand that seeking out a possible transplant as an alternative treatment for End-Stage Renal Disease (ESRD) can be confusing, overwhelming and time consuming. When you decide to come to Stony Brook Medicine to explore kidney transplantation, you are taking the first step towards a life changing experience from one of the finest programs in New York State.  
Noteworthy Facts About Our Program:
The shortest waiting time and highest transplant rate in the downstate New York area for patients waiting on the transplant list.
More than a third of our transplanted kidneys come from living donors - 99 percent of whom have had their surgery performed laparoscopically, resulting in a shorter hospital stay and quicker recovery.
We are the only pediatric transplant program on Long Island with a success rate for new kidney function one year after transplant of 100 percent.
As part of a major academic health center, we're constantly expanding our scope of knowledge through research. Our patients benefit from the latest advances - improvements ranging from aggressive organ selection processes to the latest post-transplantation medications to reduce complications.
---
Turn an ordinary day into an extraordinary one! Register to become an organ donor now. - Click Here

Quick Facts:

Nearly 10,000 New Yorkers are currently on an organ wait list
Only 28% of New Yorkers are enrolled as an organ donor
New laws now allow 16 and 17 year-olds to enroll as an organ donor
---
| | |
| --- | --- |
| | The United Network for Organ Sharing (UNOS) plays a vital role in the organ transplant process. UNOS is a computer system that will generate a ranked list of transplant candidates based on blood type, tissue type, medical urgency, waiting time, expected benefit, geography, and other medical factors. To learn more about UNOS and the transplant waiting list process, please Click Here. |
---
Featured News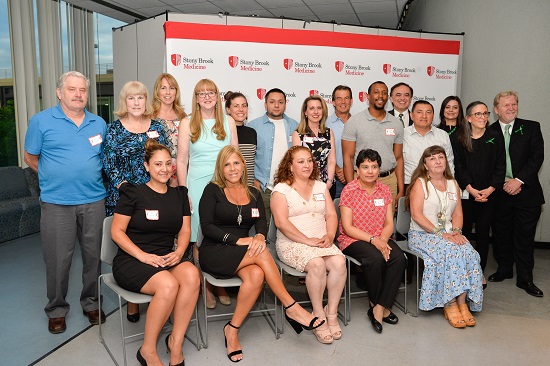 Stony Brook's Department of Kidney Transplant recently hosted a Living Donor Ceremony to celebrate kidney donors by offering them statewide honor plus deep gratitude from their transplant recipients. - Read More