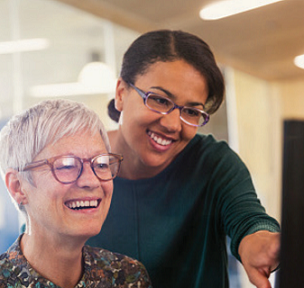 If you are interested in becoming an organ donor, you must enroll in the New York State Donate Life Registry. Increasing organ donation in New York State is critical for decreasing waitlist times for patients in need of a new kidney. Most New Yorkers support organ donation; however, only 28% of the state is enrolled as an organ donor. Organ donation enrollment is becoming more openly available to the public due to:
New user-friendly websites for enrollment
New laws allowing 16 and 17 years-olds to become an organ donor in New York State
If you are interested in becoming a life-changing factor in a fellow New Yorker's life, please find the online enrollment options below:
Frequently Asked Questions about Organ Donation:
Why are organ donations needed?
There is currently a shortage of available organs for those in need of a transplant. Organ donors can give people a chance to live their life to their full potential.
Who is eligible to become a donor?
In New York State, anyone over the age of 16 can become an organ donor. Pre-existing medical conditions do not automatically rule out a person from being a donor. A medical professional will determine if you are eligible at the time of your death.
What happens after I enroll in the NYS Donate Life Registry?
Enrolling in the New York State Donate Life Registry gives legal consent for the recovery of your organs for transplantation or research at the time of your death. Your enrollment is kept confidential, and can only be viewed by:
Department of Health employees
Federally-regulated organ procurement organizations
New York State licensed tissue and eye banks
Other entities approved by the NYS Commissioner
Access to registry information is only for the purpose of identifying you as a potential organ donor at the time of death.
After enrolling in the NYS Donate Life Registry, will my medical care be compromised?
Not at all! In health care, the provider's main priority is saving the life of the patient. Organ donation will only be considered after every effort to save the patient's life has been made.
What will happen to my organs?
At the time of death, the local organ procurement organization will determine if the donor's organs match the registry of patients waiting for a transplant. Many factors play a role in determining if the organ's donor are a perfect match for the potential recipient.
Will there be any expenses to my estate or family for donating my organs?
There are no costs at all for being an organ donor.
Can there still be a funeral service with open-casket viewing after a transplant?
Generally, organ donation does not impact funeral services.
Are there any religious views about organ donation?
Many religions support and even encourage organ donation. Giving an organ to a person in need is viewed as the most significant gift a human can offer. If you have questions regarding this topic, please discuss them with your religious leader.
Additional Resources: