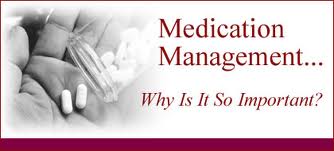 After receiving a kidney transplant, it is vital for you to be on a combination of medications to protect your new kidney from rejection. These drugs work by altering your immune system to prevent it from attacking the transplanted kidney.
Since your immune system is suppressed by the anti-rejection regimen, you will also need to take prophylactic (preventive) antibacterial, antifungal and antiviral drugs to prevent opportunistic infections.
Another group of medications you may need to take are antihypertensive medications to control your blood pressure and minimize damage to your new kidney that may be caused by high blood pressure.
Our transplant pharmacist will review all of your medications after your surgery. He or she, in conjunction with your surgeon and other practitioners on our team, will help ensure the safety and efficacy of your post-transplant surgery medications by adjusting the doses or regimens if necessary.
Prior to your discharge from the hospital, you will meet with our transplant pharmacist and/or Nurse Practitioner. At this meeting, you will receive a personalized plan of care and any questions you may have will be answered. An easy-to-follow transplant manual will also be provided to you at this time.