Gastroenterology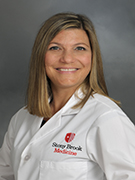 Svetlana Koroleva Endowed Professor in Gastroenterology
Chief, Division of Gastroenterology and Hepatology
Associate Professor of Clinical Medicine
Director of Clinical Research
Director of the Women's Center for Gastroenterological Disease and Disorders
Dr. Olga Aroniadis is Associate Professor of Clinical Medicine and Chief of the Division of Gastroenterology and Hepatology at Stony Brook University Hospital. Moreover, Dr. Aroniadis is the Director of the Masters in Epidemiology and Clinical Research Program in the Program of Public Health at the Renaissance School of Medicine and the Founder and Director of the Gastrointestinal Women's Health Center at Stony Brook. 
Dr. Aroniadis' clinical practice is largely centered around disorders of gut-brain interaction and gastrointestinal health as it relates to women. Her research interests include studying the influence of patient-perceived stigma on patient engagement and healthcare utilization among patients with disorders of gut-brain interaction; and the effects microbial therapeutics on gastrointestinal diseases, both irritable bowel syndrome and C. difficile infection for which she has received NIH-funded KL2 career development award. Dr. Aroniadis serves on the Educational Affairs Committee of the American College of Gastroenterology (ACG). She is also the Course Director for the biannual ACG Imaging and Pathology Course. 
Dr. Aroniadis completed her undergraduate education at Tufts University and graduated summa cum laude. She obtained her medical degree at Albert Einstein College of Medicine and graduated with a Research Distinction in Gastroenterology. Dr. Aroniadis completed her residency training and chief residency in Internal Medicine at Montefiore Medical Center. She then remained at Montefiore Medical Center for her fellowship in Gastroenterology. To further her training in clinical research, she also obtained a Master's Degree of Clinical Research Methods at Albert Einstein College of Medicine. Dr. Aroniadis was a faculty member at Montefiore Medical Center and subsequently joined the faculty at Stony Brook University in 2019.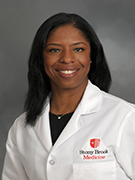 Assistant Professor, Department of Medicine
Director, Gastrointestinal Motility Center
Dr. Guillaume is a board-certified gastroenterologist with expertise in motility disorders of the gastrointestinal tract. She leads the Stony Brook University Hospital Gastrointestinal Motility Center which specializes in the diagnosis and management of feeding and swallowing disorders as well as luminal motility disorders involving diarrhea and/or constipation, refractory GERD, irritable bowel syndrome and small intestinal bacterial overgrowth. Under the leadership of Dr. Guillaume, the motility center provides high resolution esophageal and anorectal manometry, esophageal pH testing, hydrogen breath tests, as well as Smart Pill.
Dr. Guillaume graduated from the Tufts University School of Medicine. She then completed Internal Medicine residency at New York University Medical Center prior to joining the GI fellowship program at Stony Brook University Hospital. She also has additional fellowship training in the management of enteral and parenteral nutrition from NY Presbyterian Hospital - Columbia University Medical Center.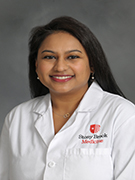 Assistant Professor, Department of Medicine
IBD Specialist, Associate Program Director GI Fellowship
Dr. Monzur is a board-certified gastroenterologist and hepatologist with expertise in Crohn's disease and ulcerative colitis. She completed her undergraduate and medical school training as a part of the joint 7-year Accelerated BS/MD program between Rensselaer Polytechnic Institute and Albany Medical College. Subsequently, she went to Georgetown University Hospital for internal medicine residency. She then finished her gastroenterology fellowship at Stony Brook University Hospital.
Dr. Monzur currently is an Assistant Professor of Clinical Medicine at the Division of Gastroenterology and Hepatology. She is the Associate Program Director for the gastroenterology fellowship and is a part of the Master Educator Fellowship Program at Stony Brook University. Dr. Monzur specializes in treating patients with inflammatory bowel disease (IBD), celiac disease, eosinophilic esophagitis, lymphocytic colitis, collagenous colitis, diverticulitis, gastroesophageal reflux disease (GERD), Barrett's esophagus, peptic ulcer disease, irritable bowel syndrome (IBS), gastrointestinal bleeding, and colon cancer screening. She performs upper endoscopy, colonoscopy, chromoendoscopy, and wireless capsule endoscopy.
Psychiatry/Behavioral Health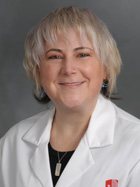 Clinical Psychologist
Dr. Deutsch-Anzalone is a licensed clinical psychologist with over ten years of experience in cognitive-behavioral and mindfulness-based treatments for mood and anxiety disorders, with a particular interest perinatal and post-partum, breast cancer, and women's health populations.
Additionally, she has an extensive history of working with emotional and behavioral disorders in adolescents, as well as familiarity working with mental health issues that pertain to LGBT-Q populations.
Within Stony Brook University, Dr. Deutsch-Anzalone serves as a Clinical Assistant Professor of Psychiatry, where she routinely supervises students, provides presentations to residents on various CBT topics, and has recently launched programs dedicated for women's health and wellness.
Dr. Deutsch-Anzalone received her PsyD in clinical psychology from La Salle University and completed a clinical internship at the Devereux Foundation.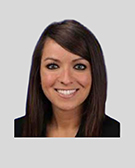 Melissa Rossi, MD
Clinical Psychiatrist
Dr. Melissa Rossi completed her undergraduate education at the Schreyer Honors College at Pennsylvania State University, and earned two bachelor's degrees in Science-Life Science and in Psychology-Neurosciences. Dr. Rossi graduated with distinction (cum laude) as well as receiving additional Honors in Human Development and Family Studies for her research accolades. She published her Honors Thesis in the Back To Baby Basics Research Lab and focused on infant temperament, parental-infant dynamic relationships, marital satisfaction, and infant-to-toddler development. Dr. Rossi then obtained her medical degree at Pennsylvania State University College of Medicine. She went on to complete her residency training in Adult Psychiatry at Stony Brook University Hospital where she also served as the chief resident of wellness and resident development. Dr. Rossi received extensive psychotherapy training during residency; she successfully completed and received certifications of training in Motivational Interviewing, Cognitive Behavioral Therapy, and Supportive Psychotherapy.  Dr. Rossi joined the faculty at Stony Brook University Renaissance School of Medicine as Clinical Assistant Professor in the Department of Psychiatry, Division of Outpatient Services. 
Dr. Rossi provides outpatient psychiatric services in Stony Brook's ambulatory medicine clinics including the Psychiatry-Obstetrics and Gynecology clinic and the Women's Health Center for Gastroenterological Diseases and Disorders. Her clinical practice focuses on providing compassionate outpatient psychiatric care to a diverse population with an emphasis on the integration and collaboration of a motivated interdisciplinary team of clinicians, educators, and researchers. Her clinical interests include mood, anxiety, panic, trauma-or-stressor-related, and personality disorders. In addition, Dr. Rossi is passionate about women's mental health issues and strives to improve the access and delivery of women's psychiatric care in the community. As a clinician and educator, she is dedicated to teaching and mentoring medical students and residents as well as delivering exceptional psychiatric care to her patients.  

Nutrition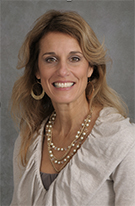 Josephine Connolly-Schoonen, PhD, RD
Associate Professor, Department of Family Population and Preventive Medicine
Director Nutrition Division, Stony Brook Medicine
Dr. Connolly-Schoonen, is a registered dietitian/nutritionist and Clinical Associate Professor in the Department of Family Population and Preventive Medicine.  She is the Director of Stony Brook Medicine's Nutrition Division, including the inpatient nutrition team, outpatient nutrition services, performance nutrition services for SB athletes, the Dietetic Internship Program and the Graduate Program in Nutrition. Her clinical expertise is in the area of nutritional management of diabetes, gastrointestinal disorders, cardiovascular disease and obesity.  Josephine oversees the Stony Brook Heights Rooftop Farm, which fosters a farm-to-bedside strategy to promote healing.  She is the author of the book, Losing Weight Permanently with the Bull's-Eye Food Guide.
For more information or to make an appointment, call (631) 444-5220.