Infertility in the United States affects about 15% of couples. Hamptons Gynecology and Obstetrics can provide an infertility evaluation for couples that are unable to conceive after 12 months of having sex without the use of birth control.
Certain tests may help find the cause of infertility and if a problem is found, there are treatment options available. Those treatments may be lifestyle changes, medication, surgery or assisted reproductive technologies.
The Evaluation: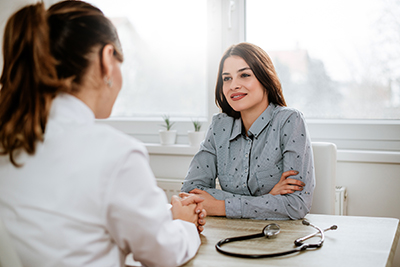 We evaluate you and your partner. The evaluation may include:
Physical exam
Medical history
Semen analysis
Lab work to check for ovulation
Tests to assess your female organs (uterus and fallopian tubes)
Ovulation charts
Procedures and Treatments:
Some of the procedures that can be done to evaluate a woman's reproductive organs are:
Hysterosalpingogram
Transvaginal ultrasound
Hysteroscopy
Laparoscopy
Treatments may include office intrauterine insemination (IUI). Sometimes hormone medications are given to assist ovulation.
Plan:
Your doctor will review all the test results with you and your partner. A treatment plan will be devised so that together we can help you achieve your goal of a healthy pregnancy.
On-site consultation with a reproductive endocrinologist is also available.