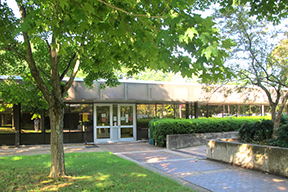 Mission
Our mission is to provide the most up-to-date, evidence-based clinical care to adults who are suffering from psychiatric illness. Through an understanding of the multiple biological, psychological, and social factors related to an individual's problems, we deliver comprehensive psychiatric evaluations and innovative treatment plans to help alleviate their symptoms. We offer pharmacologic evaluation and ongoing medication management, as well as group and individual therapy, based on the needs of our patients and their families. We are also dedicated to developing additional therapeutic services for patients and families. We strive to work in collaboration with individuals to best understand the problems they face and to utilize their inherent strengths to improve their lives.
Our experienced adult psychiatry faculty are nationally renowned and offer a range of specialty treatment options for all major psychiatric disorders including Major Depression and Bipolar spectrum disorders, anxiety disorders (including Panic Disorder, OCD, Post Traumatic Stress Disorder, Generalized Anxiety, Social Anxiety, and phobias) as well as all psychotic disorders. We also psychiatric disorders associated with acute and chronic medical illness. We also offer the following treatments for chronic disease management, smoking cessation, mindfulness-based therapies, comprehensive behavioral intervention for Tourette syndrome and cognitive behavioral therapy. Geriatric services and treatment of dementia are provided through our Geriatric , Addictions services, and services for treatment resistant depression are also offered through our subspecialty programs.
Telehealth services are provided through Teladoc. Group therapy services are offered through telehealth via Microsoft Teams.
In person services are offered at:
Please note: Using GPS for directions to the Quannacut office may lead to the residential home. We suggest using Google Maps for best driving directions to the office.
Services are offered in Spanish. Interpretation services are available to over 200 different languages. We also offer limited evening availability.
---
Services
Comprehensive Evaluation
Medication Management
Psychotherapy (Individual, Group, Couples, and Family)
---
Mind-Body Center
The mission of the MB-CRC is to improve the mental and physical health of individuals and communities through providing integrative mental and physical health care, conducting basic and applied cutting-edge research, and training tomorrow's clinical research leaders.
---
Staff
Nicole Absar, MD
Anthony Anzalone, PhD
Laura Chan, NP
Eduardo Constantino, MD
Anna Coward, PhD
Erin Dainer, MD
Benjamin DeLucia, MD
Veronique Deutsch-Anzalone, PsyD
Dodie Gillett, PhD
Adam Gonzalez, PhD
Jonathan Grossman, LCSW-R
Virgina Gunther, LMSW
Mark Lerman, DO
Courtney Liebling, MD
Brittain Mahaffey, PhD
Lucian Manu, MD
Sean Martin, LCSW
Jimmy Master, PsyD
Lisa Nelson, NP
Courtney O'Brien, PhD
Patricia Osborne, PhD
Nikhil Palekar, MD
Philip Pecoraro, MD
Alexander Peguero-Medrano, NP
Richard Rosenthal, MD
Melissa Rossi, MD
Meagan Ryan, PhD
Michelle Salz, NP
Matthew Sherman, DO
Marianne Tateosian, DO
Daniel Tieman, PsyD
Jodi Weinstein, MD
---
Contact Us
For an appointment call (631) 632-2428.
If this is a psychiatric emergency call our 24-hour psychiatric emergency room at (631) 444-6050.
---
Referral Link
Click here for a list of Adult mental health service providers nearby.
Also, click here for a searchable link to mental health providers.
Please see our Mental Health Resources that are made available here:
https://www.stonybrookmedicine.edu/patientcare/psychiatry/resources
---
Research Opportunities
The Department of Psychiatry offers expert clinical services for children and adults. In addition, there are multiple research trials that patients can be evaluated for eligibility.
---
Patient Forms
In order to reduce wait times, new patients are encouraged to print out and review the forms below, and bring the completed forms to their intake appoinment.
5) Clinical Practice Management Plan Release Form
7) Primary Care Provider Release Form
8) Authorization for Release of Protected Health Information