Welcome to the Stony Brook Treatment Resistant Depression Program!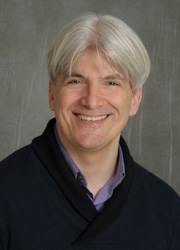 Depression is the #1 cause of disability worldwide and more than 7 percent of US adults suffer from depression every year. (Source: National Institute of Mental Health, 2017 data.) Those who suffer from depression are in extreme pain. And while conventional antidepressant treatments — medications and talk therapy — are designed to help, they don't always work. In fact, as many as two thirds of people with depression don't get well with the first antidepressant treatment they try. And more than one in three people with depression fail to respond to two or more types of antidepressant treatment.
When this happens, their condition is known as treatment-resistant depression (TRD). It means that the tools an individual has to help, don't match the extent of the challenges and magnitude of the problems the person faces.
Fortunately, psychiatry is now at a stage where there are new and exciting technologies and treatment solutions such as transcranial magnetic stimulation (TMS), ketamine, brexanolone, vagal nerve stimulation (VNS), with more on the horizon (psilocybin), that are transforming the field every day.
For some of our patients, our program has been life-changing; for others, it's been life-saving. Our mission is to give people hope by making these new and exciting treatments more available, to more people, sooner.   
To schedule a consultation or make an appointment at our Stony Brook Treatment Resistant Depression Program, call (631) 632-2428.

We're glad you found us and welcome you to our program.
Lucian Manu, MD
Director, Treatment Resistant Depression Program
Director, Neuromodulation
Stony Brook Medicine