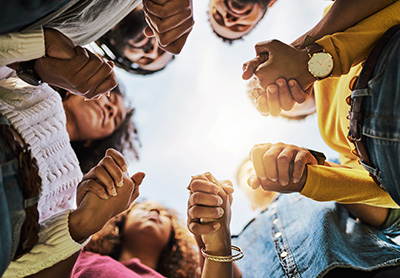 Love and support mitigate a lot of the negative effect of stress. A loving family, friends, community of practice have profound healing effects on the body. Finding a support group when dealing with loss through a bereavement group or finding a support group for caregivers, for example caregivers of relatives with dementia or finding a support group for patients suffering from serious illnesses such as cancer or multiple sclerosis or Parkinson's disease can be very helpful.

In addition to receiving care and love, giving care and love is also very healing. For example, volunteering, doing random or nonrandom acts of kindness can also make us feel better, improve depression, and even improve our general health.

Social connections keep our minds healthier and help prevent dementia.