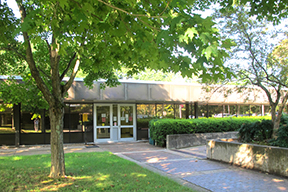 Mission
Our mission is to provide the most up-to-date, evidence-based clinical care to children and adolescents who are suffering from psychiatric illness. Through an understanding of the multiple biological, psychological, and social factors related to a child's problems, we deliver comprehensive psychiatric evaluations and innovative treatment plans to help alleviate their symptoms. We offer pharmacologic evaluation and ongoing medication management, as well as individual therapy, based on the needs of our patients. We are also dedicated to developing additional therapeutic services for patients and families, including group therapy and parent management training. We strive to work in collaboration with families to best understand the problems they face and to utilize their inherent strengths to improve their lives.
Our experienced child and adolescent psychiatry faculty are nationally renowned and have expertise in a wide range of disorders, including attention deficit hyperactivity disorders, mood and anxiety disorders, learning disorders, autism spectrum disorders, developmental delays, and behavioral problems. We are also devoted to the education and training of future child and adolescent mental health providers and the advancement of research in the field of child and adolescent psychiatry.
---
Services
Comprehensive evaluation
Medication management
Individual therapy
Parent training and support
---
Autism Spectrum Disorders
For a link to resources for Autism Spectrum Disorders, please click here.
---
Staff
Judith Crowell, MD, Division Director
Wilfred Farquharson IV, PhD, Outpatient Clinic Director
Kimberly Alba, PsyD
Anthony Anzalone, PhD
Gabrielle Carlson, MD
Deborah Gerard, MS/BCBA
Adria Gerber, PsyD
Amanda Gorecki, DO
Christopher Graffitti, NP
Michael Greenberg, LCSW-R, ACSW
Jonathan Grossman, LCSW-R
Saurabh Gupta, MD
Maria Hensley-Spera, LCSW-R
Kimberly James, PhD
Jessica McCurdy, PhD
Veronica Tapia, MD
Allison Nahmias, PhD
Krishen Persaud, DO
Debra Reicher, PhD
Lauren Spring, MD
Maged Soliman, MD
Lisa Steinberg, NP
James Swain, MD, PhD
Marianne Tateosian, DO
Deborah Weisbrot, MD
Ilana Yel, DO
---
Contact us
For an appointment call (631) 632-CHAT (2428)
If there is a psychiatric emergency, please call 911 or our 24-hour Comprehensive Psychiatric Emergency Program (CPEP) at (631) 444-6050.
---
Referral Link
Click here for a list of providers
Please see our Mental Health Resources that are made available here: