Stony Brook, New York 11794-9440
Phone: 631.444.9400
Fax: 631.444.9480
Directions
---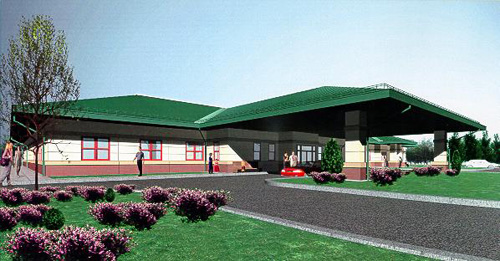 ---
The Ambulatory Surgery Center at Stony Brook is located on Loop Road at the south entrance to University Hospital. The spacious, state-of-the-art facility (32,000 square feet) is designed to create a comfortable, stress-free outpatient surgery experience for both adult patients and pediatric patients.

The center has 8 operating suites, two dedicated to Ophthalmology. Both ophthalmic suites will be fully equipped with the latest in medical instrumentation including two Allergan Sovereign systems, Zeiss ZMS-124 microscopes with video accessories, Stryker Ophthalmic stretchers and operating stools and diode laser. In addition there will be a complete line of microsurgical instruments that will enable the surgeon to perform cataract, anterior segment, oculoplastic and glaucoma surgery on both adults and children.

Consistent with the latest concepts in ambulatory surgery, the recovery area will be divided into two stages. The first-stage room will be a conventional recovery area and set up for those patients requiring more frequent observation.

But many patients will go directly to a second-stage room where they can be fed, enjoy their families, and relax before going home — thanks to new short-acting anesthetics, combined with minimally invasive surgical techniques, that are allowing more and more patients safely to bypass the conventional recovery process with minimal, if any, pain or nausea.

The Center's planners have paid particular attention to the needs of children and their families. There will be pediatric play areas with specially designed furniture for children, as part of our effort to make their experience as pleasant as possible.

Easy accessibility for both patients and surgeons is a high priority of the Center. Parking will be easy, plentiful, and free of charge.

The Center will also house the preoperative testing area for inpatient surgery. This area will allow patients to have their inpatient preoperative lab tests, EKGs, chest x-rays, and history/physicals all done in one easy visit.

With an emphasis on patient care, our professional staff has been trained in the latest surgical techniques, medical care and will support you during your time at the center.