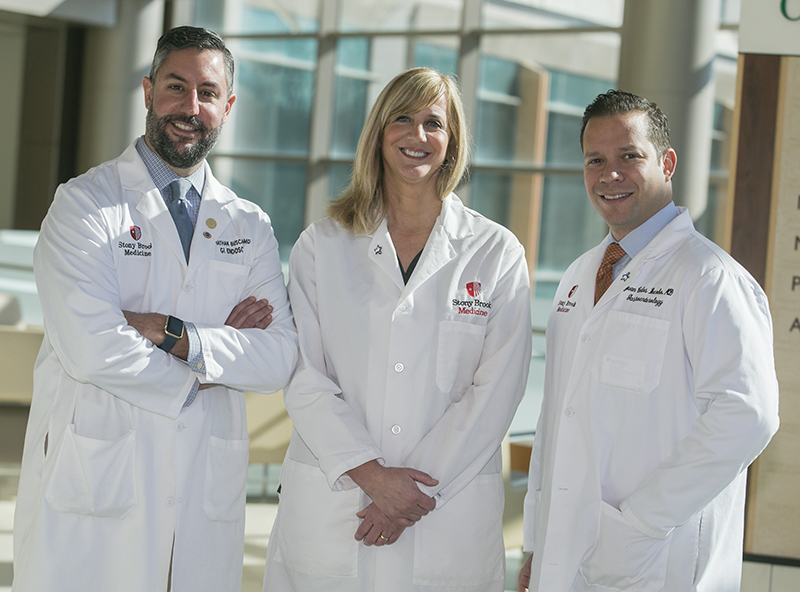 We welcome calls and questions from our colleagues. As integral members of the healthcare team, both the referring physician and the patient can be assured of timely communication
every step of the way. Equally important, the Division of Gastroenterology and Hepatology assures continued care and post-procedural follow-up back to the referring physician.
Our highly specialized physicians provide expert care in all aspects of
gastroenterology within the two Centers: Interventional Endoscopy Center and
Inflammatory Bowel Diseases Center and the Liver Disease Clinic. Additionally,
cancer screening, advanced endoscopic interventions,
and nutrition and weight loss counseling are also part of our program.
We respond to inquiries quickly and efficiently. To reach one of the physicians, or make an appointment for your patient, call (631) 444-5227. The fax number is (631) 444-5225.