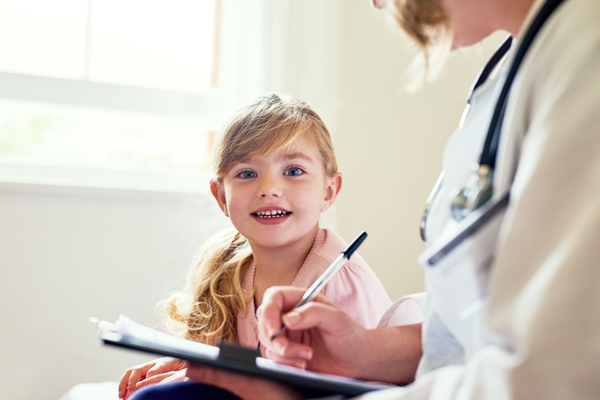 When it comes to your child, only the best care will do.  At Stony Brook Plastic and Reconstructive Surgery our experienced surgeons are trained to execute the most delicate of procedures.
---
Craniofacial Surgery This intricate surgery is performed when a child is born with head, skull, neck, and jaw deformities.
Cleft Lip and Palate Repair Procedures done to correct and restore function to both the lips and mouth and improve facial appearance.
The Stony Brook Cleft Palate-Craniofacial Center provides specialized multidisciplinary care for children of all ages born with cleft lip/palate and other defects affecting the head (cranium) and/or face. Our patients are cared for at Stony Brook Children's Hospital, which offers the most advanced pediatric specialty care in our region.  For more information visit Stony Brook Cleft Palate-Craniofacial Center and Something to Smile About to learn more from our experts. 
---
Congenital Hand Surgery For babies born with hands that are different than normal.  These differences are typically noticeable at birth or shortly after.
For more information on treatment of the hands, wrists, forearms, elbow, or shoulder; visit The University Hand Center. 
---
Ear Pinning (Otoplasty) is a cosmetic procedure that draws protruding ears closer to the face.  This procedure is most commonly performed on children and teens, ages 5 and up
---
Congenital Nevi Commonly referred to as "Moles" are present at birth.  The larger the congenital nevi; the greater the risk of the development of melanoma, a form of skin cancer.
Hemangioma and Other Birthmark Removal (Port-Wine Stains, Strawberry Marks)
---
For more information or to schedule a consultation complete our Online Consultation Request form or call our office today (631) 444-8210 to schedule an appointment with one of our physicians.