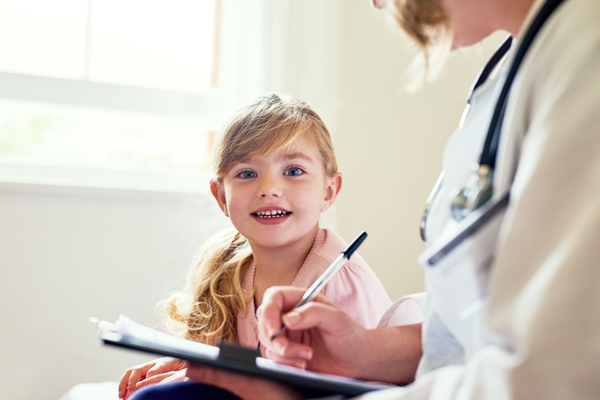 When it comes to your child, only the best care will do.  At Stony Brook Plastic and Reconstructive Surgery our experienced surgeons are trained to execute the most delicate of procedures.
---
Craniofacial surgery is a form of surgery used to correct acquired or congenital deformities of the face, head, jaws, and skull.  Craniofacial reconstruction is a series of procedures used to repair or reshape the face, head, jaws, or skull due to birth defects or traumatic injury.  These complex areas affect how your children can breathe, chew, how they hear, swallow and even how they see.  The right care at the right time can improve your child's outcome, development and overall quality of life.  
Below is a list of common Craniofacial Syndromes that we see in our patients.  
Craniofacial Syndromes

Apert
Crouzon
Microtia
Pfeiffer
Treacher Collins
---
Cleft Lip and Palate Repair Procedures done to correct and restore function to both the lips and mouth and improve facial appearance.
The Stony Brook Cleft Palate-Craniofacial Center provides specialized multidisciplinary care for children of all ages born with cleft lip/palate and other defects affecting the head (cranium) and/or face. Our patients are cared for at Stony Brook Children's Hospital, which offers the most advanced pediatric specialty care in our region.  For more information visit Stony Brook Cleft Palate-Craniofacial Center and Something to Smile About to learn more from our experts. 
---
Additional Conditions Treated
Congenital and Pediatric Hand Surgery (webbed fingers, extra fingers, missing fingers)

Congenital Ear Deformities ( microtia, otoplasty)

Congenital Nevi and other Birthmarks

Pediatric Soft tissue Tumors and Cysts

Congenital malformations Congenital anomalies

Hemangioma and Vascular and Lymphatic Malformations

Peripheral nerve injuries

Facial and Hand Trauma

Pediatric Burns Acute and Reconstructive
---
For more information or to schedule a consultation complete our Online Consultation Request form or call our office today (631) 444-8210 to schedule an appointment with one of our physicians.