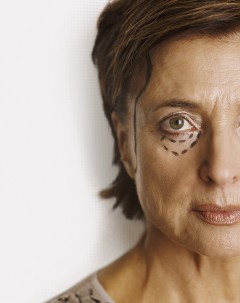 At our Plastic & Cosmetic Surgery Center located in East Setauket and at our Bellavie MedSpa in Centereach, our plastic surgeons offer the entire spectrum of cosmetic and aesthetic procedures including non-invasive, minimally invasive, moderately invasive, and full surgical treatments.
Our specialists also provide non-surgical cosmetic procedures, such as Botox injection, collagen injection, and laser treatment of skin lesions (small leg veins/telangiectasias; cherry angiomas; hemangiomas; facial spider veins) — plus many more.
Our plastic surgeons contribute to the excellence of the Stony Brook Cleft Palate-Craniofacial Center that provides specialized multidisciplinary care for children of all ages born with cleft lip/palate and other defects affecting the head (cranium) and/or face. Our patients are cared for at Stony Brook Children's Hospital, which offers the most advanced pediatric specialty care in our region.
Providing expertise in reconstructive surgery, our surgeons are members of the multidisciplinary team of the Stony Brook Comprehensive Hernia Center. Complex abdominal reconstructions when needed following hernia repair are an example of their contribution to the comprehensive care provided by the center.
Our surgeons also contribute to the excellence of the University Hand Center that specializes in the diagnosis and treatment of patients with injuries and diseases of the hand, wrist, forearm, elbow, and shoulder.
The Hand Center provides comprehensive care for a range of conditions that include: carpal tunnel syndrome; children's hand problems; Dequervain's tendonitis; Dupuytren's disease; elbow pain; fractures of the hand, wrist, and arm; hand tumors/cysts; nerve injuries; osteoarthritis; repetitive stress injuries; tennis elbow; trigger finger; and, wrist problems.
Our surgeons provide a range of care at the Stony Brook Cancer Center. They are leaders of the Breast Cancer Team of the Carol M. Baldwin Breast Care Center, the Head and Neck, and Thyroid Cancer Team, and the Melanoma Team.
Our specialists in reconstructive surgery after burn injuries contribute to the multidisciplinary care provided at the Suffolk County Volunteer Firefighters Burn Center, which is the only designated burn care facility for the more than 1.5 million Suffolk County residents.