Assistant Director of Food and Retail Services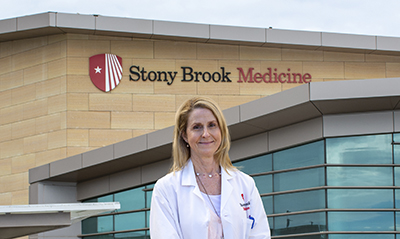 Kathleen Carrozza has been a registered dietitian for over thirty years. She devoted her entire career to the pursuit of good health including quality nutrition and fitness for every individual. She earned a Master of Science (MS) in Nutrition from Virginia Tech and a Bachelor of Science (BS) in Public Health Nutrition from the University of North Carolina Chapel Hill.
Ms. Carrozza has worked for the Faculty Student Association (FSA) at Stony Brook University Hospital as the Assistant Director of Food and Retail Services for three years managing all aspects of patient meal delivery including hospital room service dining. In addition to her work at the hospital, she offers personal private and group nutrition counseling, fitness educational programs and workshops and yoga instruction.
Kathleen is a foodservice hero because she realizes the importance of compassionate, appropriate and effective care and that every patient has different needs.
Phone: (631) 444-9020
Email: Kathleen.Carrozza@stonybrookmedicine.edu
SBUMCL1, Dietary Department
---
Featured articles:
---