Ordering Stationery
University stationery may be ordered by completing the online requisition forms linked below, and sending it to the vendor contracted with Stony Brook University:
• Letterhead, envelopes, and memo pads »
Electronic Letterhead
Electronic letterhead can be used to create a customized business correspondence. Just follow the prompts to customize the letterhead, add the content of your letter, save and print / send.
Stony Brook Medicine e-letterhead >>
Presentation Folders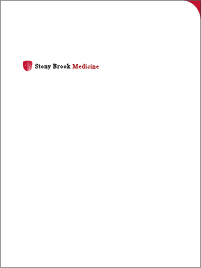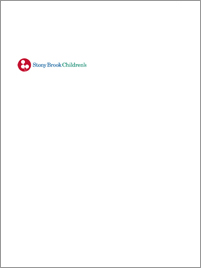 Stony Brook Presentation Folders are available for order through Fantastic Graphics. Please call (631) 753-4144.
Notes and Guidance
By University policy, the use of University stationery is limited strictly to official University business. Using the stationery to conduct personal or non-agency business is prohibited. Marking the stationery "Personal and Unofficial" is unacceptable. University employees must exercise care to separate their official and personal activities in order to avoid potential conflicts of interest as well as the appearance of such conflicts.
Further information
Questions about stationery should be directed to Anita Lago, Office of Communications and Marketing Production Manager, Anita.Lago@stonybrookmedicine.edu.